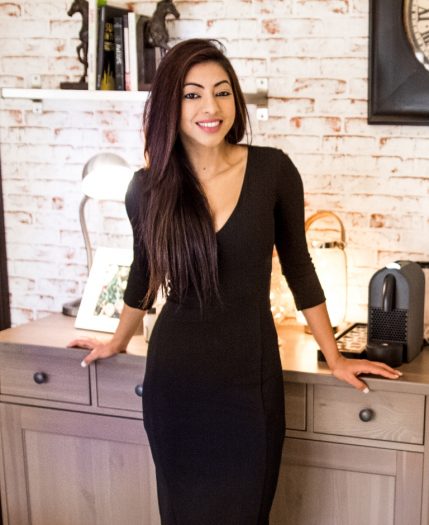 Rashi Chowdhary is a nutritionist and an inch loss expert, who has done an intensive 5-year degree course in human nutrition. She is also a certified diabetic educator and has a fantastic YouTube Channel where she talks about how to reverse auto-immune diseases like diabetes and PCOD with small but effective lifestyle changes. Rashi is also the Founder of the theproteinbakeshop.com and is a young inspiring entrepreneur all set to make it big in the health and fitness world.
We recently had the lovely opportunity to catch up with her to talk about her journey into health, nutrition and fitness. Go check out her interview below!
Ms. Namita Nayyar:
You are amongst the most qualified and sought after inch loss experts and nutritionists in the country and Founder of Protein Bake Shop. Walk us through your incredible journey and tell us how it all began?
Ms. Rashi Chowdhary:
I am so grateful for how far I have come, but I know I have a long way to go and in my mind, I have barely begun. I've been working on making people's lives healthier and happier since the past 10 years now. But my real effort started only when I struggled with my own hormonal issue. I overcame endometriosis without the use of Oral contraceptive pills or any other medication and I am free from it for over 5 years now. Only after I discovered that I had it, did I start digging deep and understood, how misinformed most people are about nutrition. We were literally educated the wrong way. And we still are in so many ways. There are so many concepts that do not hold true to your current lifestyle's and circumstances and we hear the best nutrition schools and the most renowned nutritionists prescribe exactly that.
I was lucky enough to struggle with my condition so I couldn't understand what really works and then I started to apply those concepts with my clients too. Then I saw clients like Type 1 and Type 2 diabetic clients plus clients with metabolic issue recover and heal so quickly, I realized how amazing this new found knowledge was. Based on these new principles I started Protein Bake shop so I could literally spread the word and educate people about how conventional nutritional advice does not apply to us anymore and is doing more harm than good. In 2012, when I launched the first Grain free bakery, people were not familiar with paleo and grain free food. But because I had already seen how it was working beautifully in my clinical practice I was convinced this would work.
This interview is exclusive and taken by Namita Nayyar, President womenfitness.org and should not be reproduced, copied or hosted in part or full anywhere without an express permission.
All Written Content Copyright © 2017 Women Fitness Org