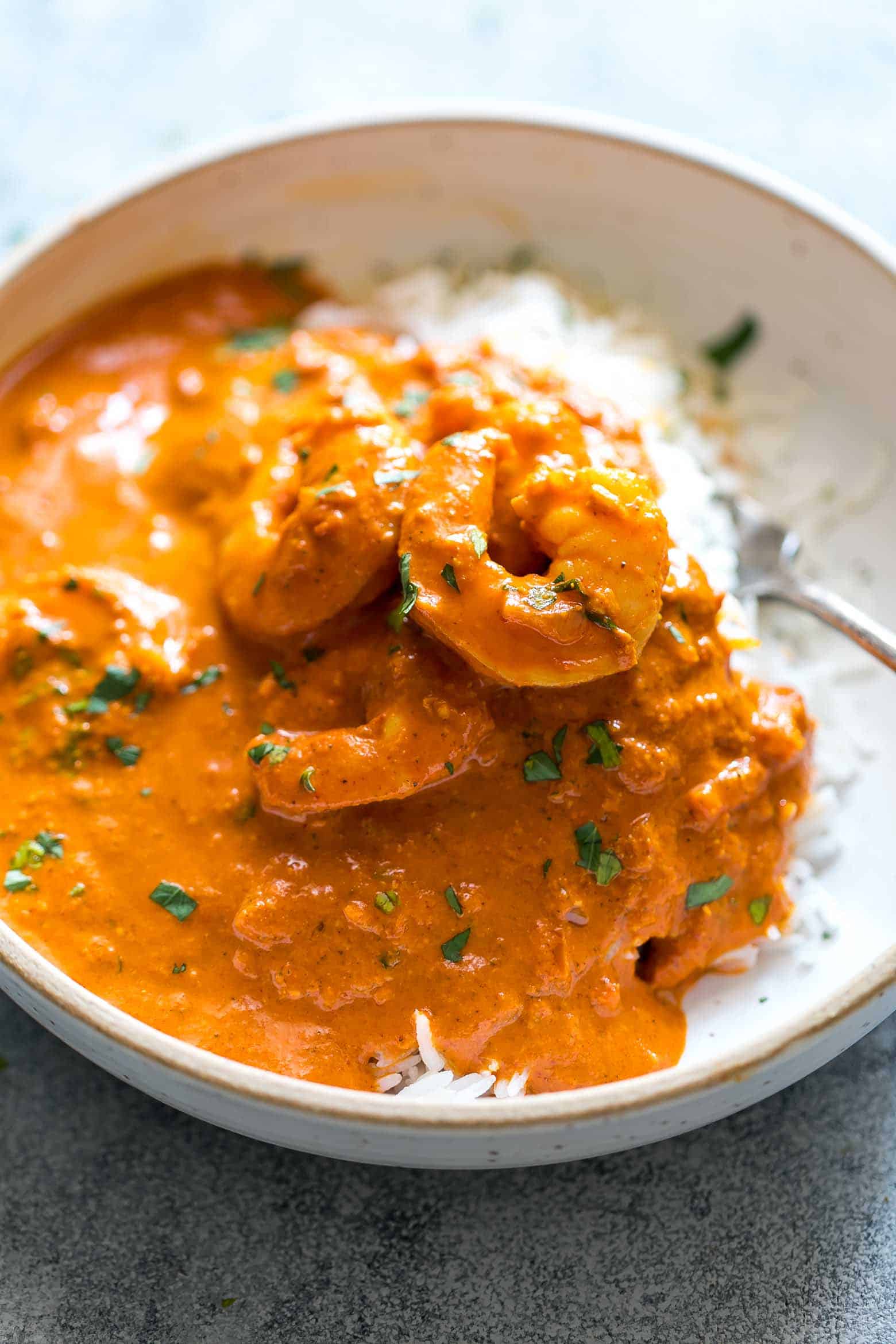 Ingredients
500 Gram Prawns (shelled and de-veined)
1 tsp Turmeric
To taste Salt
2 Cups Coconut milk
200 Gram Onions, chopped
2 Tbsp Oil
2 Green chillies masala
4-5 Whole red chillies
1 tsp Coriander
1 tsp Cumin seeds
6 Black pepper
1/2 tsp Turmeric
1 Ginger
6 Cloves
1/2 Cup Coconut
1/4 Cup Vinegar
Instructions
Prepare prawn masala:
Grind together all ingredients with vinegar.
Prepare the curry:
Dust the prawns with turmeric and salt. Keep aside.
Then fry onions until light brown.
Add ground masala and fry. Add prawns and fry until pink.
Then add some coconut milk and bring to a boil.
Simmer for 5 minutes and garnish with green chillies.
Serves
4
Notes
From NDTV Food