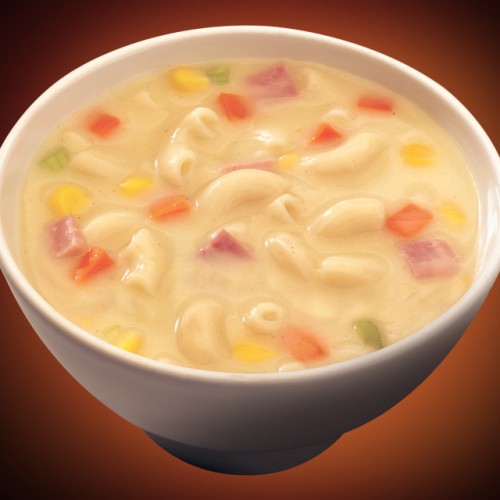 Ingredients
1 tbsp butter
1 onion – finely chopped
4 flakes garlic – crushed
¾ cup cream style corn (tinned)
1 tbsp chopped basil or coriander leaves
¼ cup uncooked macaroni (small sized)
1½ tsp salt and ½ tsp pepper. or to taste
3-4 drops of lemon juice
GARNISH
2-3 tbsp grated cheese, optional
Instructions
Heat oil. Stir fry onion and garlic on low heat till onion turns transparent and soft.
Add the creamed corn. Stir fry for a minute.
Add 3 cups water, basil or coriander and macaroni. Cook on medium heat, for about 8-10 minutes, till the macaroni is done.
Add salt and pepper to taste.
Serve garnished with some grated cheese.
Serves
4
Notes
Transfer the left over tinned corn in a stainless steel box or a zip lock bag and store in the freezer compartment of the refrigerator for a mouth.