A typical Mexican smoky flovoured capsicum and sweet corn soup.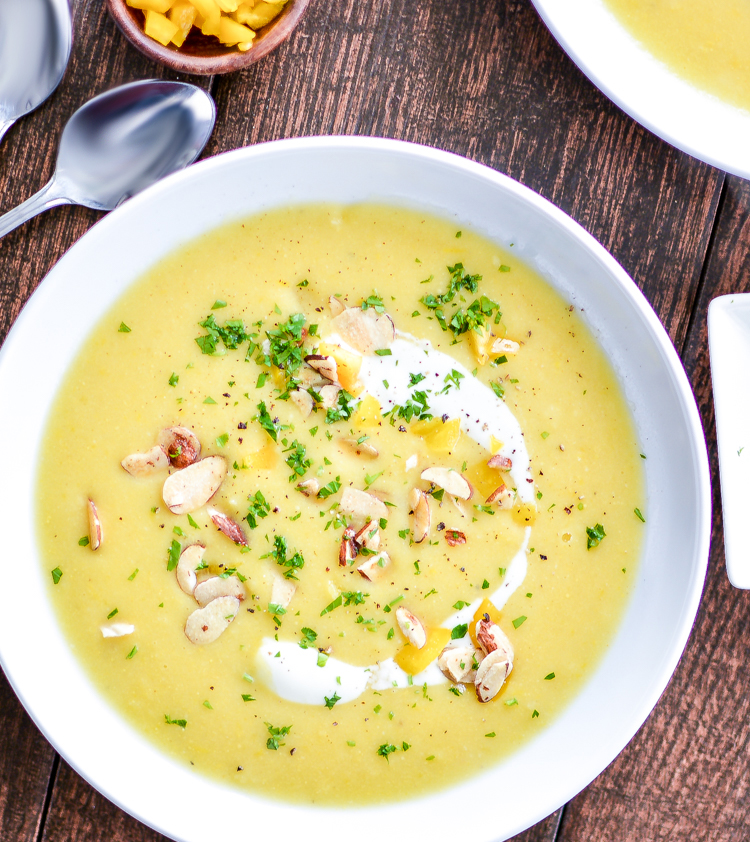 Ingredients
1 capsicum – roasted on a naked flame, peeled and chopped finely
1 tbsp butter
½ onion – chopped finely
1½ cups cooked sweet corn kernels
½ cup milk
3 cups water
1 tbsp cornflour dissolved in 1 cup water
2 tsp salt or to taste
½ tsp pepper
½ tsp sugar, or to taste
Instructions
Pierce the capsicum with a fork and hold over the flame until the skin blackens. Remove from the heat, rub off the burnt skin. Wash capsicum and chop finely.
Grind corn kernels with milk in a grinder to a rough paste.
Heat the butter and fry the onion for ½ minute.
Add the chopped capsicum and stir fry again for a minute.
Add corn paste and 3 cups of water to the onion-capsicum mixture. Boil.
Mix the cornflour with 1 cup of water and add to the soup.
Add salt, pepper and sugar to taste. Boil and simmer on low heat for 4 to 5 minutes. Serve hot.
Serves
4-6