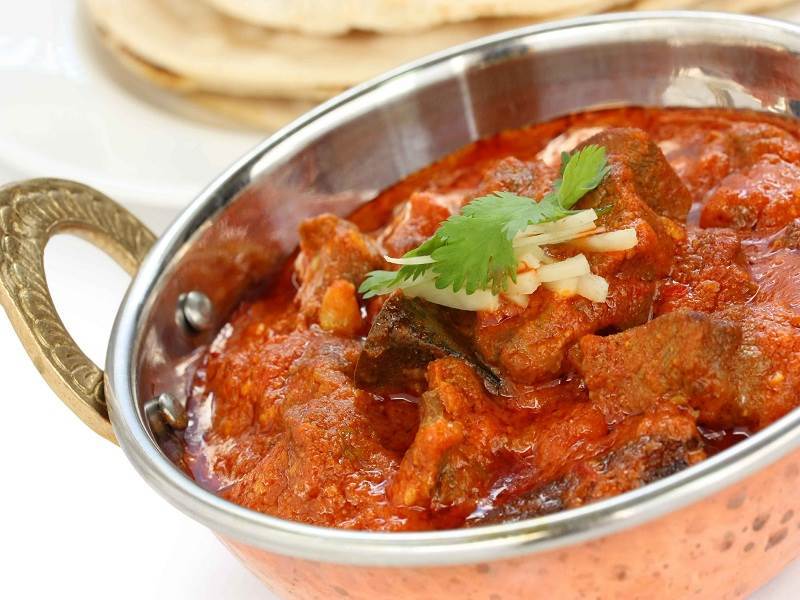 Ingredients
1/2 kg - mutton, cubed
10 - large green chillies, slit
1 tsp - Cumin seeds
1 tsp - Onion seeds (kalonji)
1 cup - Coriander leaves
Oil as required
Salt to taste
For ground masala:
1/2 cup - Tamarind pulp
1 tsp - Turmeric powder
2 tsp - chilli powder
1 tsp - aniseeds, roasted
1 tsp - Garam Masala
1 tsp - Poppy Seeds
1 tbsp - Ginger Garlic paste
1 tsp - sesame seeds, roasted
2 - onions, chopped
2 - tomatoes, chopped
Instructions
Marinate mutton in the ground masala and salt for 30 mins.
Heat 5 tbsps oil in pressures cooker.
Add cumin and onion seeds.
When they pop, add the mutton with masala.
Fry till masala and oil separate.
Add 2 cups water.
Pressure cook till meat is done (about 15 mins).
Heat 2 tbsp oil in a pan and fry whole slit chillies till soft.
Add to the meat and simmer.
Garnish with coriander leaves and serve with rice.
Serves
4