By: Ms. Preety Tyagi
Lead Health Coach, Nutritionist, Founder, My22BMI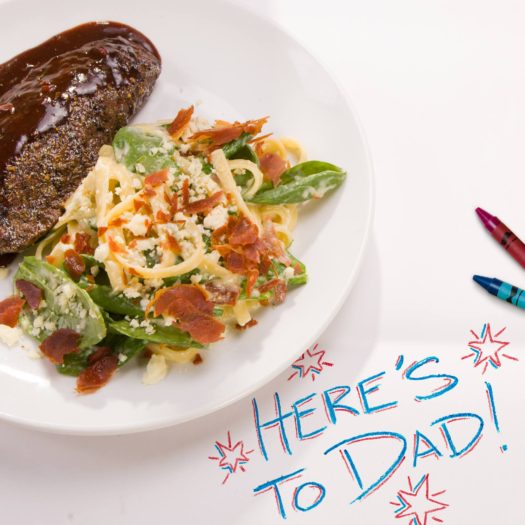 The best gift you can give Dad on Father's Day is cooking his favorite food. We bring you three recipes you can surprise your dad with on this Father's day.
Lemon Chicken Recipe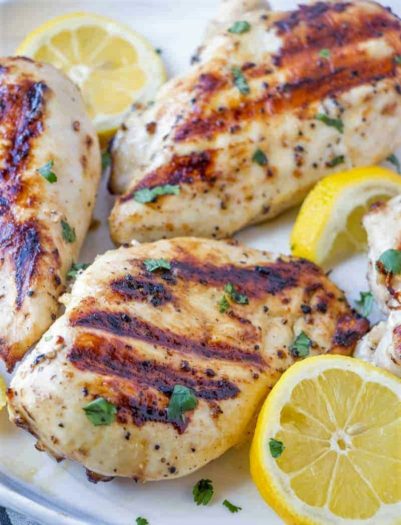 Ingredients-
Boneless Chicken Breast 500 g
Lemon Juice 3 Tbsp.
Salt 1 Tsp.
Red Chili powder ½ Tsp.
Yogurt ¼ Cup
Gram Flour 2 Tbsp.
Garlic Mince 2 Tbsp.
Salt ¼ Tsp.
Turmeric ½ Tsp.
Black pepper ¼ Tsp.
Method-
Beat the chicken breast using a meat beater and flatten them slightly.
In a bowl Mix Lemon Juice, 1 Tsp. salt and red chilli powder and apply on the chicken using a silicon brush.
Leave this marinated chicken, well covered on your kitchen counter for 20 minutes. If you need to do it for longer than that, put in the refrigerator.
Meanwhile, Make a marinade mixture with yogurt/curd, gram flour, ¼ Tsp. salt, black pepper, Turmeric.
Apply this marinade evenly on all the chicken and store in the refrigerator for atleast 30 minutes.
On a grilling pan or normal pan, apple very little oil and spread it with a brush evenly. Put the marinated chicken breast on the pan and press well. Wait until one side is thoroughly cooked. Toss it over to cook the other side very well too.
Slice into chicken fingers and serve.
Watermelon Smoothie
Gear up to beat the heat with this super smooth, watermelon smoothie recipe. All you need is some ripe watermelon, preferably seeds removed and some yummy additions to make the smoothie go down well. It's a great way to include some natural sugars to your diet while at the same time, keeping you hydrated through the summer months.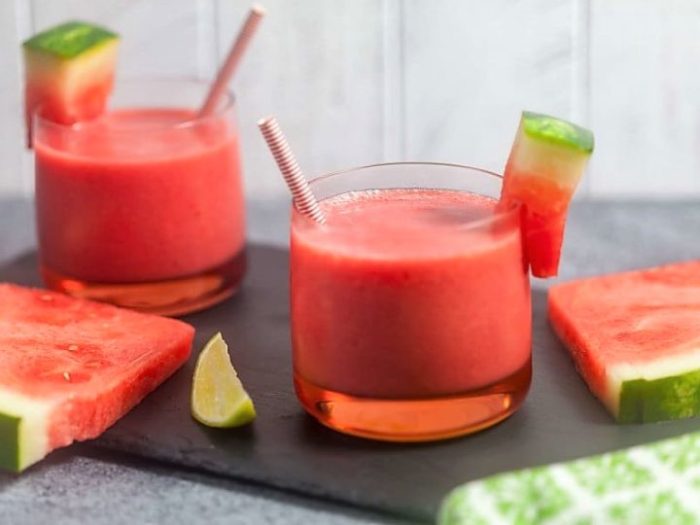 Ingredients
400 g Fresh Sweet Watermelon, seeds removed
30 g of Lemon Juice
200 g Ice Cubes
1/2 Tsp. of Black Salt
Method
Roughly remove all seeds from the watermelon pieces.
Put the watermelon pieces in the blender along with lemon juice. Blend until nicely smooth.
Add the ice cubes and pulse a couple of times in the blender.
Add the Black Salt and stir well, using a non-metal spatula.
Serve Chilled in smoothie glasses.
Creamy Beetroot Salad Recipe
Cooking Time- 40 minutes Preparation Time- 10 minutes
Serving Size- 2 people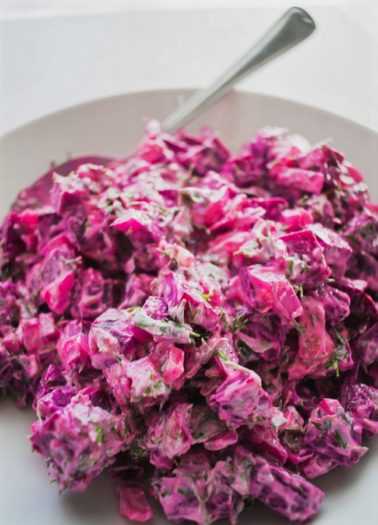 Ingredients:
2 Medium/large beets (Any shape beets are OK).
1 Small red onion (about 1/4 cup finely chopped)
2 Tbsp. Yogurt
1/4 Tsp. Salt
1/4 Tsp. Black pepper crushed
1/2 Tsp. Honey (Optional)
Method-
Boil beets with skin on about 45 mIns. or until easily pierced with a fork. Larger/older beets may take longer. The smaller/younger ones may cook in 30 min. Let cool in cold water or at room temp. Once cool enough to handle, peel the beets skin by rubbing it with your hands. Use kitchen gloves to keep from staining your hands with beets.
It's easiest to use a grater to cut beets into matchsticks or julienne slices. Place your sliced beets in a large bowl and top with 1/4 cup finely diced red onion.
Add 1/4 tsp salt, 1/2 tsp honey(Optional), and 2 Tbsp. Yogurt, 1/4 Tsp. Black pepper. Stir everything together and that's it!
Banana walnut cake recipe

Who doesn't like a cake? But we all dread the additional calories it brings. What if you can satisfy your sweet-tooth but not get as many calories as a conventional cake? This Banana Walnut cake is a healthier version of any store bought cake. It is made of whole wheat flour, so it has more fiber. The ripe bananas add some natural sweetness. Also, this banana walnut cake recipe uses honey or agave syrup instead of sugar. The addition of mixed nuts not only makes it tasty but provides you with good fats that keep
you feeling fuller for longer. Have a portion of this instead of your evening snack or after your meal when you're craving something sweet. However, be mindful of how much you eat!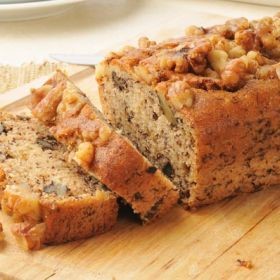 Total time – 80 minutes, Serves: 10-12

Ingredients:
⅓ cup melted butter
½ cup honey or agave syrup
2 eggs
1 cup mashed ripe bananas (about 2 ½ medium or 2 large bananas)
¼ cup milk of choice or water
1 teaspoon baking soda
1 teaspoon vanilla extract
½ teaspoon salt
½ teaspoon ground cinnamon, plus more to swirl on top
1 ¾ cup white whole wheat flour or regular whole wheat flour
Totally optional: ½ cup mix-ins like chopped walnuts or pecans, chocolate chips, raisins, chopped dried fruit, fresh banana slices…
Method:
Preheat oven to 325 degrees Fahrenheit (165 degrees Celsius) and grease a 9×5-inch loaf pan.
In a large bowl, beat the butter and and agave nectar together with a fork. Add the eggs and beat well, then whisk in the mashed bananas and milk. (If your coconut oil solidifies on contact with cold ingredients, simply let the bowl rest in a warm place for a few minutes, like on top of your stove, or warm it for about 10 seconds in the microwave).
Add the baking soda, vanilla, salt and cinnamon, and whisk to blend.
Lastly, switch to a big spoon and stir in the flour, just until combined. Some lumps are okay! If you're adding any additional mix-ins, gently fold them in now.
Pour the batter into your greased loaf pan and sprinkle lightly with cinnamon. If you'd like a pretty swirled effect, run the tip of a knife across the batter in a zig-zag pattern.
Bake for 55 to 60 minutes, or until a toothpick inserted into the center comes out clean (typically, if I haven't added any mix-ins, the cake is done at 55 minutes; if I have added mix-ins, it needs closer to 60 minutes).
Let the cake cool for a few minutes and turn upside down to remove from pan. Serve fresh with freshly brewed green tea.

Nutritive Value (per serving):

Calories: 280 Kcal, Protein: 4.8g, Fat: 14.7g, Carbs: 40.5g
 Happy Father's Day.