Dermal filler Injections are considered an excellent option for non-surgical facial contouring of the cheeks, jawline, nose, and chin by many. However, that does not mean they don't have risks.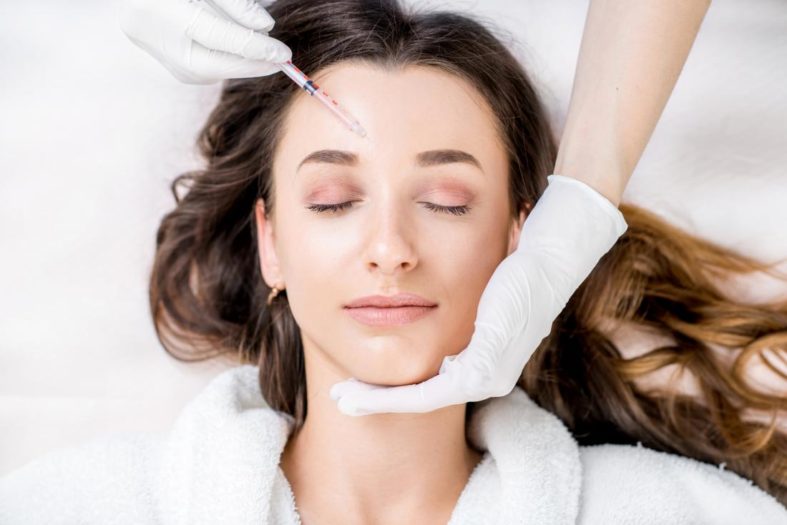 Dermal fillers can be permanent, semi-permanent, or temporary. Temporary Fillers are better than Permanent Fillers. Permanent fillers are made of silicone. Though silicone is safe for procedures like breast augmentation, one should steer clear of it for anything related to the face because anything that goes awry is not easily fixable. Semi-permanent fillers are made out of products like Sculptra, which stimulates collagen production in the injected area. Hyaluronic acid, on the other hand, is a temporary filler.
Why Use Dermal Fillers?

They are designed to replace lost facial volume caused by;

muscle deterioration
bone atrophy
skin ageing
4 Risks with Dermal Filler:
You can lose your facial balance and end up looking 'odd'.
If the injector isn't highly attuned to a patient's individual facial anatomy or if the Injecting professional uses the wrong type of injectables; you can end up looking old.
Permanent fillers can cause long-term facial issues.
Vein and artery location varies from person to person. As a result of this difficulty, skill and precision are essential. If the injectable goes into a vein or artery you can end up seriously harmed, and a few potential complications could be fatal. Also, If the wrong type of filler is used in an unsuitable area of the face, it can lead to facial issues like bruising, slight tenderness, and temporary redness over the injection sites. Rarer side effects include prolonged bruising, delayed swellings, and even rarer, allergies.
A wrong injecting strategy can make you look older or worse.
In case too much filler is given, it will end up as an unnatural 'over-done appearance. If a Clinician is 'overly aggressive in his/her cosmetic injecting approach you'll end up looking over-volumized (think pufferfish-like lips or strange-looking chipmunk cheeks instead of natural-looking enhancements). You may bruise extensively or could have other complications.
Cell Atrophy
If fillers are injected in the wrong anatomical location, many layers of tissue can, in a sense, atrophy or "die-off".
This is due to its natural environment being compromised from a foreign substance. The permanent fillers are far less likely to mimic the body's natural cellular makeup than an approved temporary-filler-solution (HA) solution fillers. HA naturally occurs in the body.
Be super careful to choose a Cosmetic Injector who is highly experienced and very well informed about maximizing the benefits of these treatments whilst minimizing any dermal filler risks.