Assam's star Taekwondo player Rodali Barua, is a leading black belt champion in Taekwondo. She claimed gold at the All-India University Games in 2017 and went on to reach the quarter-finals of the Summer World University Games in Chinese Taipei.
A fine 2018 saw Barua triumph in the El Hassan Open and the World Taekwondo President's Cup Asia region before winning the India Open in 2019. In the same year, she achieved a gold medal at the South Asian Games in Satdobato in Nepal. She is expected to compete in the women's under-67kg. Rodali Barua is currently preparing for Tokyo Olympic Games.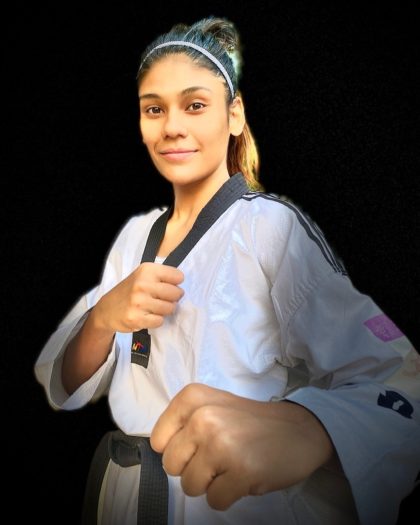 Catch the Takewondo Champion, Rodali Barua in conversation with Namita Nayyar, President Women Fitness.
Namita Nayyar
You started training in martial arts as a child & have been competing in taekwondo championships since you were in the 8th standard. Share the series of events that led to your participation in this sport & finally championships.
Rodali Barua:
At the first onset, I would like to thank you and Women Fitness for interacting with me.
I was a student of Kendriya Vidyalaya No 2. In our school as extra circular activities, Taekwondo was one of the sports. In my school days, I was overweight which was around 90 kgs and my height was also higher than my colleagues, our school Taekwondo teacher/ coach Mr. Sukumar Nathapproached me to play Taekwondo. As at that point of time in Taekwondo there were very few participants in the heavyweight category and our coach most probably seen some hope in me.
As I didn't like studying very much, to bunk my classes I started playing Taekwondo in School and hence my first step in Taekwondo has started.
In the following days, I participated in inter-school and district level tournaments and there was no looking back. I started getting medals in tournaments at different levels.