Rituparna Das is one of the top-ranked badminton players in India who predominantly competes in the singles category. She broke into prominence after winning the India International Series and Polish International in the year 2016.
A glimpse of some of her career achievements:
Won the Polish International tournament in 2016 in the women's singles event
Clinched the title of India International Series in the women's singles category in 2016
Earned a silver medal at the 2018 Belgian International
Emerged victorious at the 2018 Polish International by defeating Vrushali Gummadi by 21-11, 21-14
Became runner-up at the Italian International and Dubai International tournaments in 2019.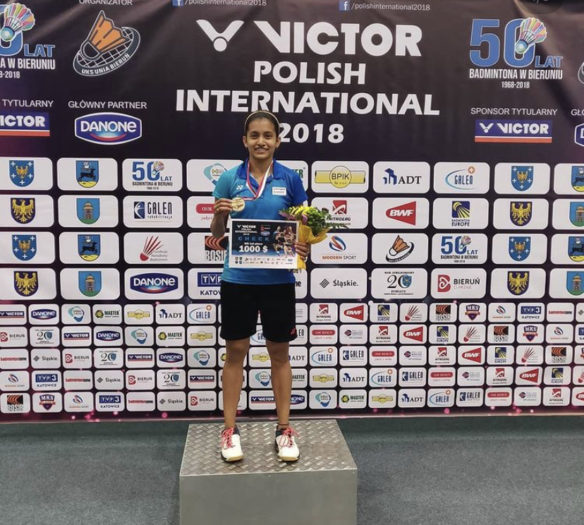 Women Fitness joins the badminton star, Rituparna Das in a Candid interview.
Namita Nayyar:
What motivated you to take up badminton as a professional sport? Walk us down the early years of the sport.
Rituparna Das:
I started playing at the age of 6 in my hometown Haldia. The environment for badminton was really amazing and very motivating.so, I joined my coaching camp and started playing. in the early years, I won a few competitions that motivated me more to take this sport professionally and I started enjoying it a lot.