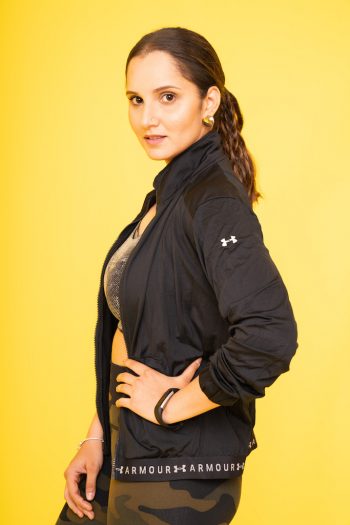 Sania Mirza is an Indian professional tennis player. A former world No. 1 in the doubles discipline, she has won six Grand Slam titles in her career.
From 2003 until her retirement from singles in 2013, she was ranked by the WTA as India's No. 1 player in both the categories. Throughout her career, Mirza has established herself as the most successful female Indian tennis player ever and one of the highest-paid and high-profile athletes in the country.
Last year, Sania embarked on a new journey of motherhood, after welcoming her new born to her family. Relishing the joys of motherhood, Sania is all set to hit the courts back this August.
With new goals set in mind and her fitness levels at an all together new high, Women Fitness India speaks to the Tennis sensation as she gears up for her second innings.
Ms. Namita Nayyar:
Being one of the most successful female in Indian tennis and one of the most celebrated athletes in the country, share with us your journey in the world of tennis. How did it all start? What draw your attention towards this sport? At what age did you start taking the sport seriously?
Ms. Sania Mirza:
I started playing tennis when I was 6. I used to swim, play tennis, roller skate and I happened to be slightly better at tennis. My parents always wanted their child to play a sport, so it was a very natural process for me to play a sport. But we never thought that it will be this professional, neither there was any day when we thought that from now on lets be professional. It just so happened and things worked out and I started loving the sport and I thought I was good at it, so I just kept going.
Ms. Namita Nayyar:
Girls have to overcome a number of obstacles both on personal & sports level until they achieve recognition, do share some moments of struggle to serve as an inspiration for others?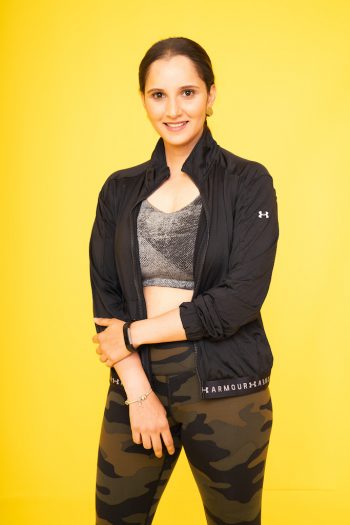 Ms. Sania Mirza:
Girls have to overcome a major cultural obstacle that we have in this part of the world, that we have is to just play a sport. A sport is not something that comes very naturally in a girl's life, its usually only studying or things like that and then its the normal cultural do's and don'ts about what a girl should and should not do. In this part of the world, people are very obsessed with having light skin, especially for girls, and then everybody would be like, how are you going to tell my parents that ohh she's going to get dark and then nobody's going to marry her. So its as silly, and frivolous things like that, but its a big part of the society and the norms that you have to fight and prove that being a girl you can play a sport and be a professional at it.
This interview is exclusive and taken by Namita Nayyar, President womenfitness.org and should not be reproduced, copied or hosted in part or full anywhere without an express permission.
All Written Content Copyright © 2019 Women Fitness Org