Popularly known as CEO of Parle Agro & India's one of the most powerful businesswomen is none other than, our celebrity this week, Schauna Chauhan.
Having taken over as the CEO in 2006, Chauhan works closely with her top team and her two sisters. She is also a single mom to five-year-old Jahaan. We chatted with her to find out more about what makes her tick.
Check out Ms. Schauna Chauhan in conversation with WF President, Ms. Namita Nayyar on her journey, balancing skills both at professional & personal level, and tips to success.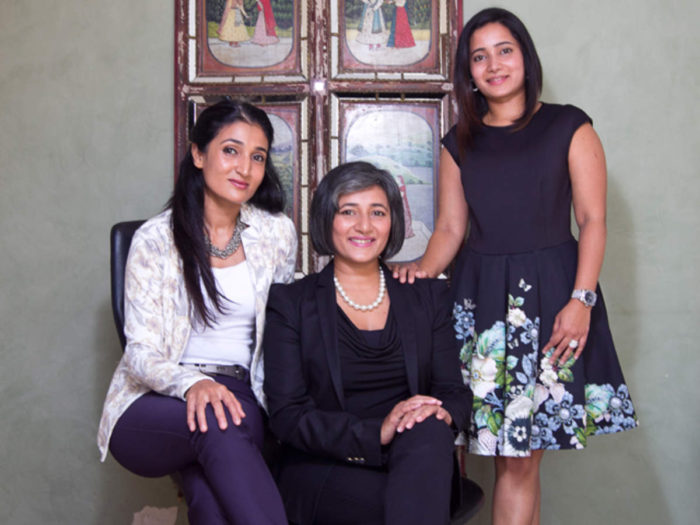 Namita Nayyar:
You are one of India's most powerful businesswomen & the CEO of Parle Agro. Share your early journey when you joined the company to help the company grow to achieve greater heights.
Schauna Chauhan:
It is a fact that only one-third of family-owned businesses actually survive to the second generation. And we at Parle Agro are at its 4th generation and the 5th generation is getting geared up. I feel the success comes from how you plan your succession. And how young you start at it. Being exposed to the family business at an early age – which my father made sure. I have very fond memories of watching my father tests new products or walk around the manufacturing plants along with the team. Whether it be going to the markets and proudly seeing your products on the shelves of the smaller to biggest stores or watching your father sit in his chambers chairing a meeting everything seemed very appealing and exciting to me.
Running a company which many say – you had everything set and structured for you, you're lucky. I too agree I was lucky and I did have everything laid out for me. And I chose to join the family business.
However, it's not luck that helps you. It is always the hard work, commitment, dedication, and passion toward it that set you to confidently play the role.
Running a large company has plenty of challenges. Each milestone that you reach in your company, comes with lots of different hurdles/expectations/strategies.
As the business grows you're faced with a lot of internal Challenges. Increasing headcounts, getting a good leadership team together, optimizing your business systems, upgrading your manufacturing processes, keeping up with the changing times, bringing about nurturing and strong company culture, managing your cash flow minutely by not over-leveraging your risks.
However, there' one important thing that I've learned through my years and an important lesson .. which is knowing when to abandon a strategy or close down a brand. Because if sometimes things don't go as per your business plan you should be able to accept a failure positively and be quick enough to take decisions and divert your resources/assets/cash flow elsewhere.