Shamita Shetty was our first-ever cover girl, and she is back on board to share her fitness stories,
health tips, and more exclusively in our April Issue!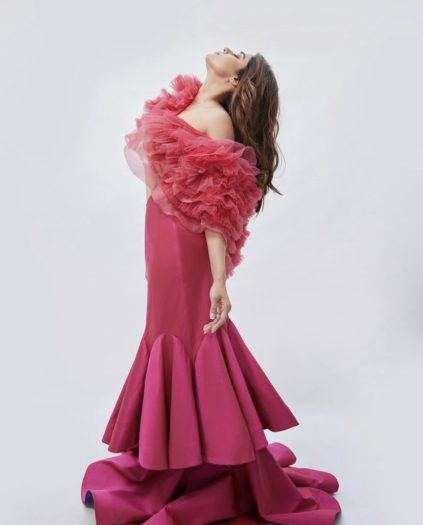 Ms. Namita Nayyar
Firstly, welcoming you back on Women Fitness India, you have been on our very first cover, how does it feel to be back on board and how do you associate with "Women Fitness"?
Ms. Shamita Shetty
It feels great to be back on board. Health and fitness have been an integral part of my life, It's my personality. I function better physically, mentally, and even emotionally because I am conscious about what I put into my body in terms of the food I eat. I am also physically taking care of myself and making myself stronger in the gym through my workout.
FULL INTERVIEW ON THE NEXT PAGE!
This interview is exclusive and taken by Namita Nayyar, President of womenfitness.org, and should not be reproduced, copied, or hosted in part or full anywhere without express permission.
All Written Content Copyright © 2023 Women Fitness Org