Mango is well-known as the king of all fruits, and its not for no reason. Mango has some great benefits as it is high in antioxidants which boosts immunity and improves heart health. Here are some healthy and delicious mango recipes to try out this summer!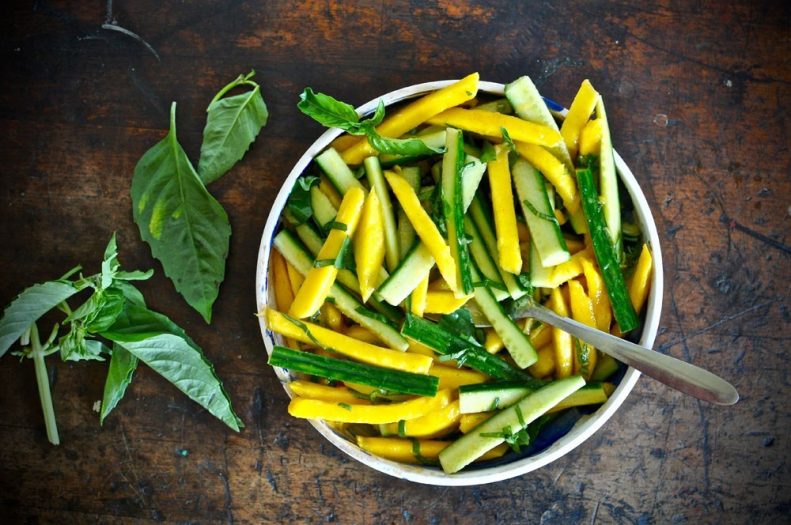 You can easily make this one up to 1 hour in advance and it won't wilt. If you are worried about the basil turning brown, you can slice it, wrap it in a damp paper towel then stick that in a resealable plastic bag or wrapped in some plastic wrap. Then toss it into the salad right before serving.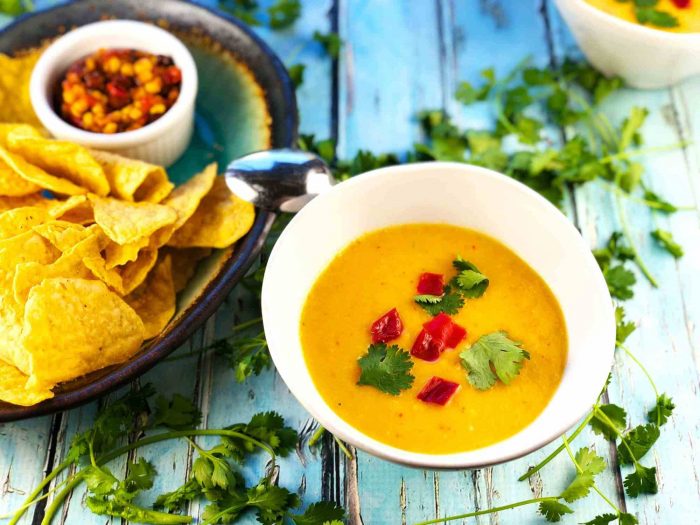 This super-easy and quick Mango Gazpacho is sweet and refreshing, finishing with a spicy note from the jalapeno. Serve in a small glass or bowl as an appetizer, or it makes a brilliant light summer lunch or dinner.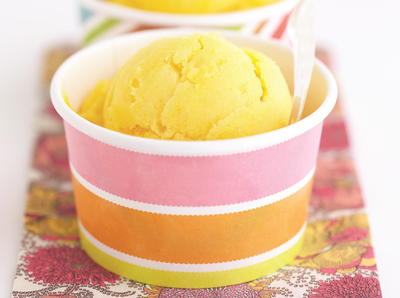 Sorbet is an extremely refreshing dessert, especially when it's made with only a few simple ingredients, including fresh mangoes. This is the perfect treat on a hot summer day or as a follow-up dish to a spicy Asian meal.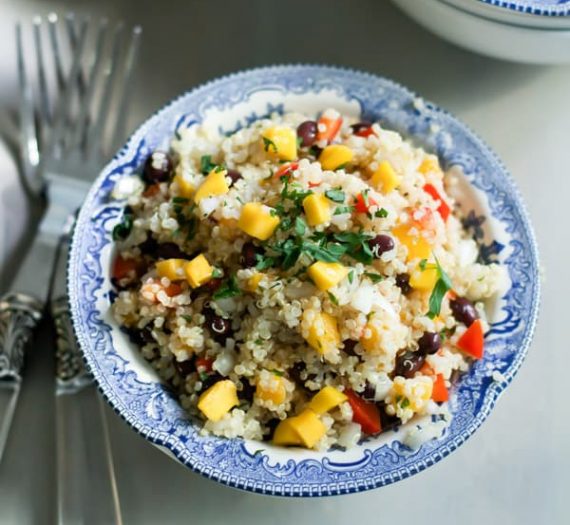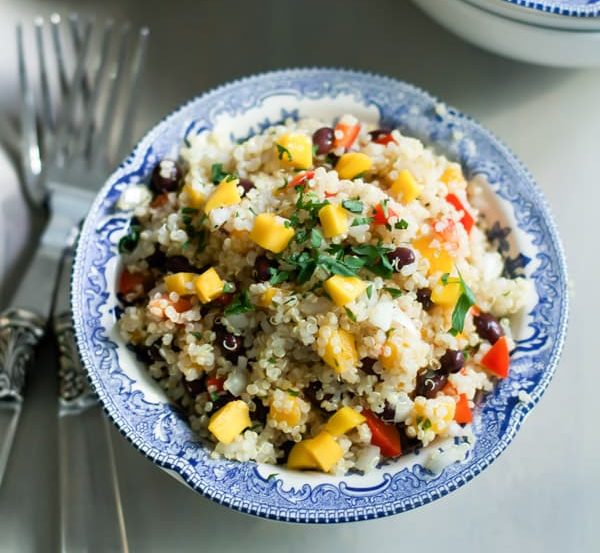 This vibrant spring mango quinoa salad is filled with colors and textures. It is an easy healthy dish that it is equally delicious served warm or chilled.
Mango rasam is a South Indian style raw mango soup also popular as saar, saaru or charu. With summer bringing in a bountiful harvest of mangoes and the fact that raw mango is rich in vitamin C, B vitamins, antioxidants and aids digestion, it should be included in one's diet. Also, mango rasam makes for a wonderful change from the regular everyday rasam.