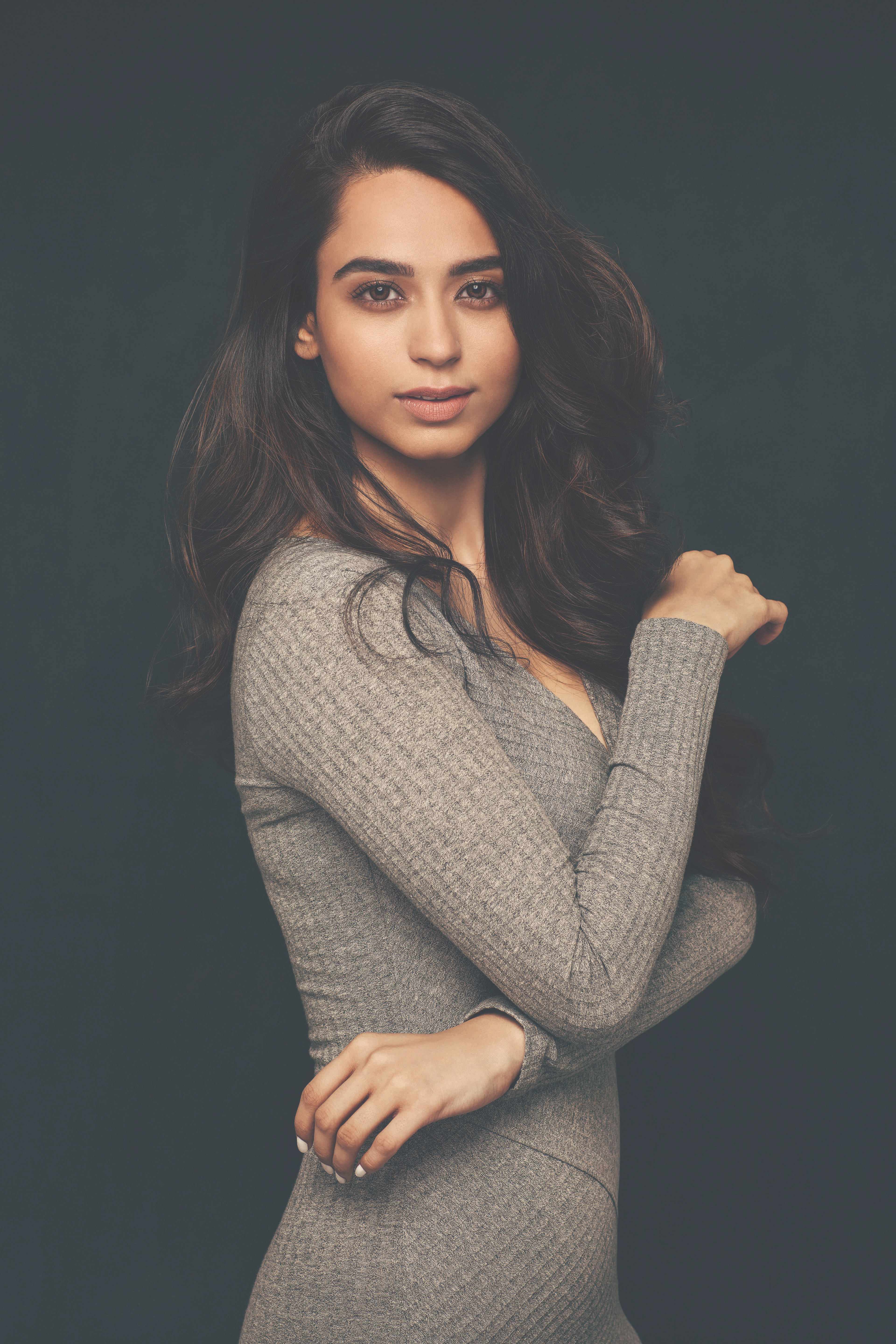 Soundarya Sharma who hails from Delhi dreamt of only one thing that being an actress. Soundarya, a dental surgeon left that career and came to Mumbai to chase her dreams. Having no connect with the industry, the actress went through the grill of several auditions till she was finalized for "Ranchi Diaries" in which she played the lead. The fitness enthusiast was very well appreciated for her role and was also nominated for the best debutante.
Women Fitness India recently got the wonderful chance to speak to the gorgeous actor. Let's take a look at what she had to say.
Ms. Namita Nayyar:
After being mentored by the veteran actor, Anupam Kher, you have given an absolutely marvellous performance in your debut movie, Ranchi Diaries, and won several hearts. Share with our viewers your incredible journey of becoming an actor?
Ms. Soundarya Sharma:
I'm glad that Anupam sir has faith in me. He is a living legend and a walking institute on his own, so you can learn from him even when he's sitting silently. I did my formal training from National School of Drama. I did a 3 months' workshop there with Mr. Robin Das, then I did my 4 months' workshop at Act One Theatre group, which is in Delhi, from where Shoojit Sarcar and Anurag Kashyap sir have passed out. I have also done evening batches with Kher sir before Ranchi Diaries.
My journey has been quite interesting because since I was a dental student, for me it was a different world completely. Both are poles apart, glamorous world and being a med student. I was finishing my studies, but I always wanted to be an actor. But since I come from a Brahmin family, and conservative parents in Delhi, they didn't want me to be an actor. I tried to run away from my house twice, but somehow I convinced them and they supported me. My brother was studying in Singapore, he was studying MBA, he was flown back to India and he came with me to Bombay. Though I got Ranchi Diaries in Delhi only, I've been coming to Bombay off and on for giving auditions and all and that's how I had met my director of this film, who used to be the assistant of Anurag Sir and Sanjay Leela Bhansali Sir. So I used to keep meeting him for one or two auditions, that's how we knew each other and that's how I got this film.
Ms. Namita Nayyar:
Being a dental surgeon you opted to make a career shift and came to Mumbai to chase your dreams of becoming an actress. What was the reaction of family & friends? What motivated you to follow your dreams? Also, introduce us to a day in your regular routine?
Ms. Soundarya Sharma:
I was a dental student and I was still studying when I first told them that I want to be an actor. Infact I was too young and I was a part of the Miss India pageant, I was in the finals, but then it didn't work out because I had to finish my studies first and my parents till then they were like "Shauk ke liye kar rhi hai". But then when I told them that I seriously want to do all this, they were in a state of shock. When you come from a family where parents only want their children to become a doctor or an engineer, things are very different. It will be an understatement to say that it was really difficult for me. You know I have missed my father's love somehow during my teenage years just because I told them that I want to be an actor. Because I come from a normal middle class family, and in our family, when people don't come from entertainment industry, there are notions about the industry. Obviously my dad was right there are things in the industry that are not right, like casting couch. They think it's a blind track and there is a lot of uncertainty about how far you will go and what you will achieve, so all of those fears were there in my family. My dad was like completely shocked, he thought somebody is poking me for it.
My friends used to laugh at me, though they knew I am going to do something or the other, but no one took me seriously. They used to call me "stylo" & all that. They thought it was very unlikely for a person who is studying dentistry to be a glamorous Bollywood Actress, that too from a Brahmin family and a girl like me whose parents are so overprotective. That itself says how difficult it would have been for me.
But with God's grace, I think, things are now streamlining. My dad and my mom are completely supporting me. I'm not in touch with my friends anymore because I could not relate with them beyond a point. It is very difficult to stay with people who don't believe in you. I was a very passionate child about everything, so if I wanted to be an Actress, I would give it my heart and soul and blood and everything. That's how I pursued. One needs to be very passionate and dedicated if you want to achieve something in your life. I used to think about it 24*7. Infact there were days, when I used to write my final exams of BDS and I used to think what am I doing here, I have to be in Bollywood.
I knew it is not going to be easy and it will be difficult. Only positivity kept me going. I had this faith in me, I always believed I can do it, because there was no one around me who would say yes you can do this. We live in a world, where only star kids are being introduced and you have to have a Godfather and someone who would keep pushing you, and I didn't have any of that. I am lucky and I am glad that now Kher sir has that faith in me and my director has that faith in me. I have made some friends in Bollywood and they are supporting me, but that is not it, because your journey is your own.
My day routine mainly consists of, since you have to keep brushing all your skills, I watch a lot and lot of films. I keep going for auditions; I have to meet a lot of people, in Bollywood. Then I do acrobats, gym, then I do yoga, reading, I have to travel as well for my work. All these things are happening on a positive note.
This interview is exclusive and taken by Namita Nayyar, President womenfitness.org and should not be reproduced, copied or hosted in part or full anywhere without an express permission.
All Written Content Copyright © 2018 Women Fitness Org