Recently I had a chance to experience rekindling, unforgettable experience at the Rait Spa, Suryagarh named in reverence to the sand paying homage to the setting, the sea of rait upon which it has been fashioned.
Conceptualised using a plume of history and fashioned on native wisdom and lore; built on the sifting yet regenerating rait. The treatments are designed to deliver radiance, healing and a quiet sense of inner and outer wellbeing.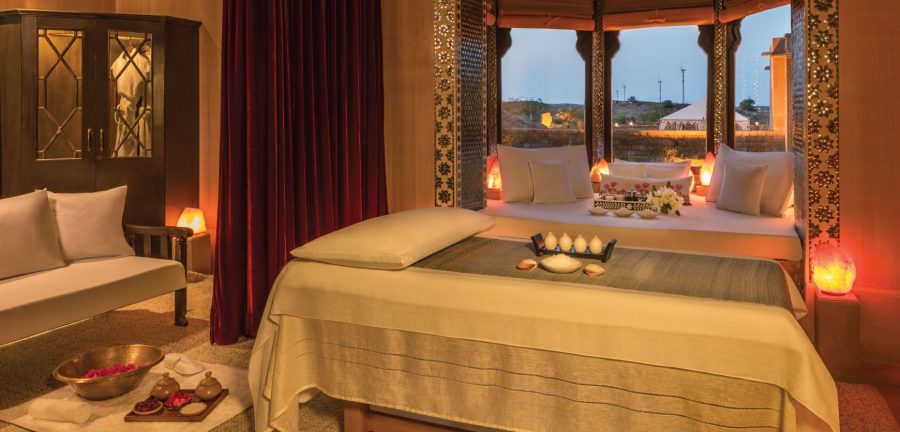 The Blend of Oils used in the Massage highlights the purification with Frankincense; Myrrh as the prime essential oil's notes used. The Oudh used in cleansing the room consists of ancient Indian recipes to cleanse the environment and to fill the therapy room with more positivity. Himalayan Salt Rock lamps used to light the room releases negative ions to further cleanse the room. All this make up for a relaxing & rejuvenating both body and soul.
The services encompass prior consultation pertaining to one's personal needs and lifestyle to serve the best.
At the Rait Spa, the focus is on a selection of oils and ancient recipes as well as contemporary practices.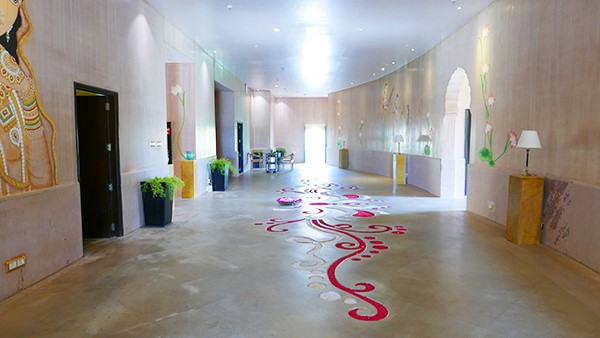 Each is a bespoke experience, catering to one's particular need. The base oils are a combination of Wheat Germ and Sesame.
Choose from any of these options:
Reconcile: To relax and tone
Rose, Neroli, Geranium, Cedar wood and Lemongrass
Refresh: To rehydrate and refresh
Sandalwood, Myrrh and Patchouli
Rejuvenate: To recharge and revitalize
Neroli, Orange, Lavender, Geranium and Cedar wood
Arouse: To awaken and invigorate
Ylang-ylang, Nutmeg, Basil and Rose
I would say "Staying still for an hour and not staring at a flat surface (TV, laptop, etc) is a bliss. If being still includes a nice aroma therapy massage with soothing music, it is more relaxing. It is a luxury I go to indulge in on my trip to Suryagarh"