By Ms. Preety Tyagi
Lead Health Coach and Founder of MY22BMI
A. Coconut Laddoos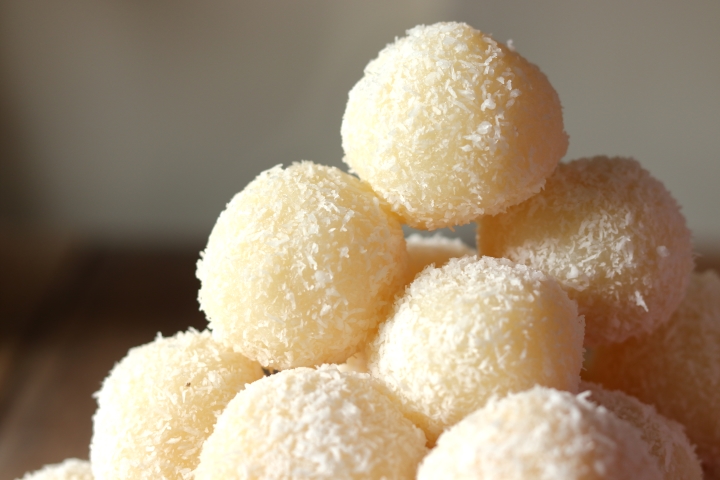 Ingredients-
100 gms coconut dry powder
2 tbsp almond milk / coconut milk
4 tsp stevia
As needed Coconut oil to grease hands
As needed crushed almonds
Method-
Mix all the ingredients in a pan. Cook till oil releases on slow flame. Grease hands with coconut oil & make small balls.
B. Homemade Copycat Ferrero Rocher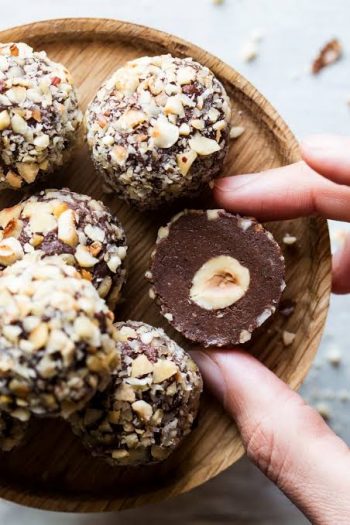 Ingredients-
1/2 cup Homemade Nutella
12 Hazelnuts
2 ounces sugar free chocolate bar or choice
1/4 cup chopped hazelnuts
Method-
Toast hazelnuts in a dry skillet until fragrant.
Remove as much of skin as possible. Let cool.
Refrigerate nutella for 30 minutes then take 1 teaspoon and flatten like a mini pancake. Place on a baking sheet lined with parchment paper.
Top with 1 hazelnut.
Add 1 more teaspoon of Nutella on top of the hazelnut and mold into a ball shape.
Make 12 balls and refrigerate.
Melt chocolate bar and stir in chopped hazelnuts and mix well.
Take one nutella ball at a time and dip in chocolate coating.
Remove with a fork to remove excess and place on parchment lined baking sheet topped with a wire rack.
Continue with the rest and refrigerate to harden.
Individually wrap in foil if desired on place in an air tight container.
Keep refrigerated until ready to serve.
C. Paneer Burfi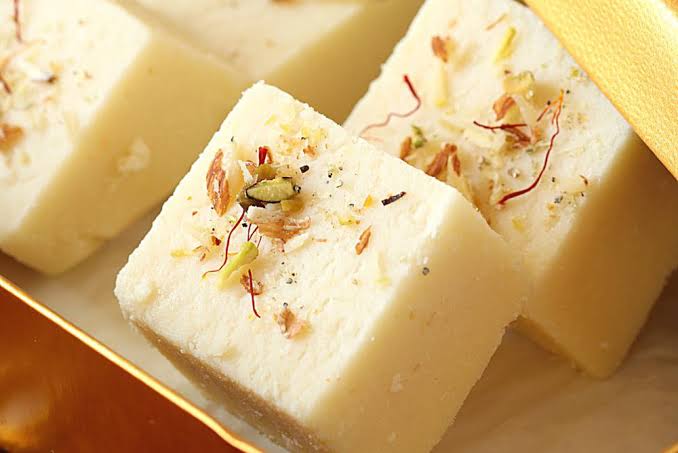 Ingredients-
Soft Paneer – 50 gm
Amul Cream – 20 ml
Stevia – 1/2 tsp adjust to taste
Cardamom Powder – a pinch
Ghee – 1 tsp
Pistachios and Saffron For Garnish
Method-
In a pan mix paneer, cream, stevia, cardamom powder and ghee.
Cook the mixture until the ghee oozes out.
Transfer to a silicon mould and press it well.
Garnish with saffron and pistachios.
Refrigerate for an hour.
Serve it chilled.