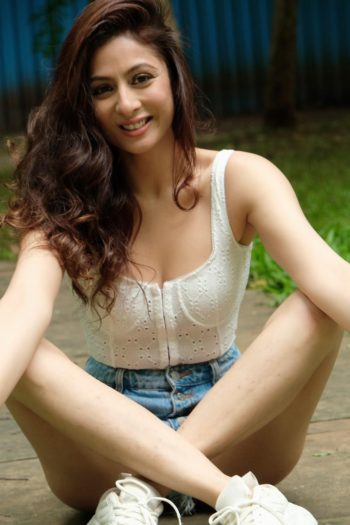 Namita Nayyar:
Besides being an actor and writer, you have also hosted shows and anchored IIFA awards. How was our experience? One of your favorite experiences with a co-celebrity?*
Sukhmani Sadana:
I love hosting shows. It is one of my favorite things to do in the world. For me, now anchoring a show is a cakewalk because I genuinely like talking and interacting with people. I don't see it as a job anymore. Of course, there are moments when I get nervous or have butterflies in my stomach before I go on the stage, but once the show starts and I watch my audiences' response, I am all set! Hosting IFFA was an experience in itself because I was standing next to legendary stars like Madhuri Ma'am and Rekha Ma'am. Another great experience was when I hosted an Italian brand show with Aditya Roy Kapur as a chief guest. I have shared the stage with Mr. Bachchan and Virat Kohli as well. Sometimes, you get tongue-tied when you are on stage with such legends, but it is always a memorable experience.
Namita Nayyar:
Women Fitness India talks about celebrity diets and workout regimes. Do you follow any special diet, you go to your favorite cuisine?
Sukhmani Sadana:
I travel a lot. So, I have no choice but to be particular about my fitness regime. I work out four to five days a week and try to do 10,000 steps a day. Also, I make sure to get 7-8 hours of sleep because it is directly proportional to everything in your day. I try to stay away from sweets as much as possible. I try to consume more natural sweets like dates or jaggery. I make a conscious choice of choosing rice over the roti. I don't believe in diets. I try to do intermittent fasting at least thrice a week. I try to give my body a break of 15 hours. It is difficult, but I try to do it.