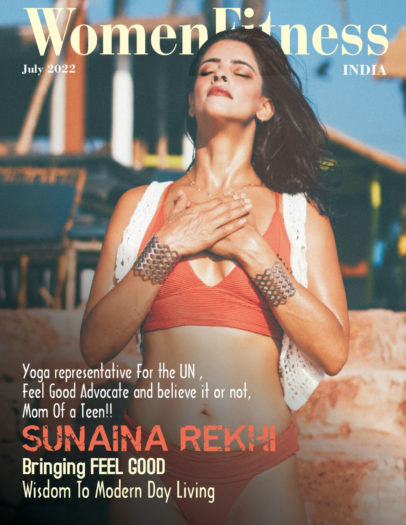 I finally got a chance to interview and interact with none other than renowned Yogini and Mumbai-based Entrepreneur, Sunaina Rekhi.
She is not a model, an actress, or a singer. She is someone who built her name and her business on the basis of authenticity, transparency, passion, and drive," she explains. It is collaborations such as this, being on the cover of the coveted Women's Fitness Magazine, according to Sunaina Rekhi, that show the world that there is room for everyone, where every person can create and forge their own path.
The Optimistic, Feel Good content she creates on her Instagram Channel with her Travels, Adventures, and Yoga to the masses is much-needed sunshine, a smile on the face of cynicism.
My first encounter with her was 5 years back when I finally got to attend her much-awaited Feel Good Workshop in Yoga and Emotional Therapy in Mumbai. Since then I have been drawn to her style of teaching and absorbed by the energy and positivity she constantly exudes.
I have a different kind of respect for single mums! Running a global business, taking care of the home, and parenting, all take on a different form when you uncouple.
YOGA REPRESENTATIVE AT THE UNITED NATIONS
Every single person navigates life differently – but International Yoga Teacher, Feel Good Advocate, and Mother of a Teen (believe it or not!!), Sunaina Rekhi seems to be thriving more than most. The secret? Yoga, Optimism, and a Degree in Psychotherapy and Child Development don't hurt either!
Born in Germany, raised in South Africa, and studied in London she brings a global view in both her teaching style and inaccessibility. This has led her to amalgamate her two deep loves: Wellness and Travel, by offering Wellness Workshops and Transformational Retreats all around the world.
She is the First Indian Woman to represent India at the United Nations Headquarters in New York for the prestigious Yoga Day celebrations. Her infectious energy got more than 5000 spiritual world leaders off their seats and joined her in practice! That's the kind of energy I'm talking about!!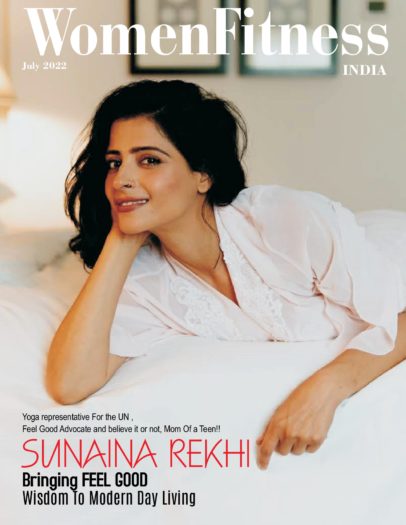 ❖ Content Creator? Teacher? Influencer? Entrepreneur?
"Building The Sunaina Rekhi brand has made me feel comfortable with calling myself an entrepreneur now. But I've always been someone who is just depicting life. I want to bring Feel Good Wisdom into people's Modern Day Life.
I think that's why my page is growing at the pace it is, and why people have gotten so attached to it. It's because everyone wants to Feel Good in their lives, don't you agree?" She smiles. And the good news is, that the overwhelming feeling she 'influences' is warm, fuzzy, wholesome, and heartwarming. She is a sweetheart, serving up daily reminders that – in Sunaina's words – "You can have it all."
Popular Internet Sensation with more than 2,50,000 across digital channels, she works with some of the biggest lifestyle brands in the country like Apple, Starbucks, Google, Puma, Aditya Birla, and Porsche. She is featured on several OTT & DTH platforms like Hotstar, Tata Sky, D2H, and Dish TV – where you can watch her very own shows.
Training thousands of people across the globe, she has helped her students gain mastery of releasing trapped emotions from their bodies and healing stress, anxiety, and trauma through their bodies.