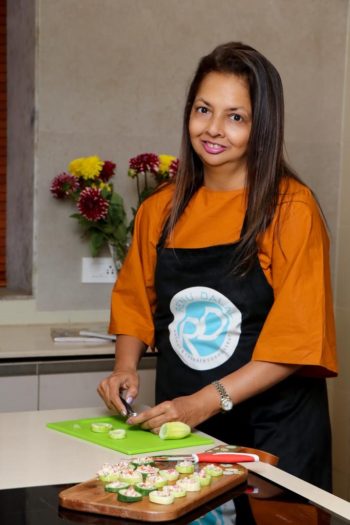 Raksha Bandhan is around the corner. It's not only a festival of joy but also full of emotions as it celebrates a beautiful bond between brothers and sisters. This day starts with our traditional rituals and ends with parties that have mouth-watering dishes which the entire family enjoys together. But children and adults nowadays prefer eating healthy yet tasty food even during festivals. Some families have their own secret recipes for it and some struggle to come up with such recipes. So we reached out to celebrity chef and cookbook author Renu Dalal, daughter of late Tarla Dalal, chef, Indian food writer and cookbook author, who shared some of her interesting and easy-to-make vegetarian recipes that can help us to make recipes that keep us healthy during the festival
Here are some items shared by her for Raksha Bandhan special meal,
For Starters
BEETROOT BUTTERMILK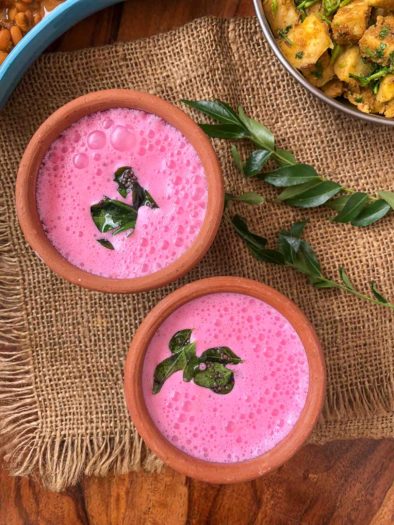 This buttermilk is so healthy and tasty too.
INGREDIENTS
1 cup curds
¼ cup boiled, peeled and chopped beetroot
1 tsp mint leaves
½ cup water
½ tsp jeera powder
½ tsp chaat masala
Salt to taste
METHOD
Mix all the ingredients together in a food processor.
Refrigerate and serve chilled.
Garnish with mint leaves while serving.
For garnishing
Mint leaves
TRUFFLE FLAVOURED FRIES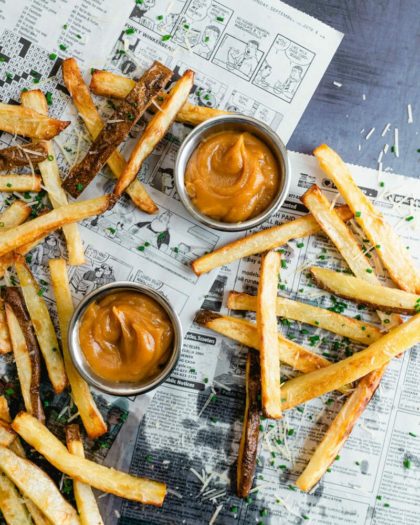 This does add to the wow factor for the fries.
INGREDIENTS
2 cups French fries
1 tbsp truffle oil
2 tbsp grated cheese
2 tbsp chopped parsley
Salt to taste
METHOD
Add salt to taste on the fries and mix well.
Drizzle the truffle oil and add the cheese and parsley.
Serve immediately.
THREE BEAN SALAD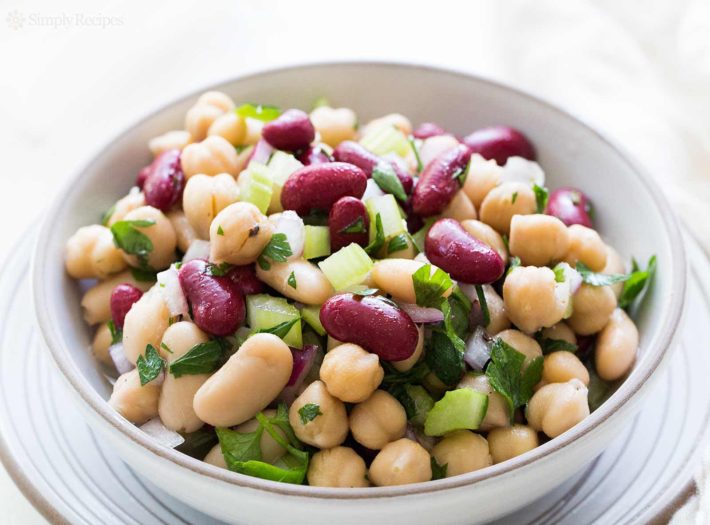 Chickpeas, kidney beans and vaalni dal make a very delicious and healthy combination.
It will boost your immunity with all the nutrition
INGREDIENTS
1 cup soaked and boiled kidney beans
1 cup soaked and boiled chickpeas
1 cup soaked and boiled vaalni dal (field beans)
½ cup chopped tomatoes
½ cup chopped spring onions (white and green part)
For the dressing
2 tbsp olive oil
Salt and chilli flakes to taste
½ tsp oregano
½ tsp lemon juice
½ tsp chaat masala
METHOD
For the dressing
In a bowl mix all the ingredients of the dressing well.
How to proceed
Refrigerate all the salad ingredients.
In a serving bowl, place all the salad ingredients and mix them with the salad dressing thoroughly.
Serve immediately.