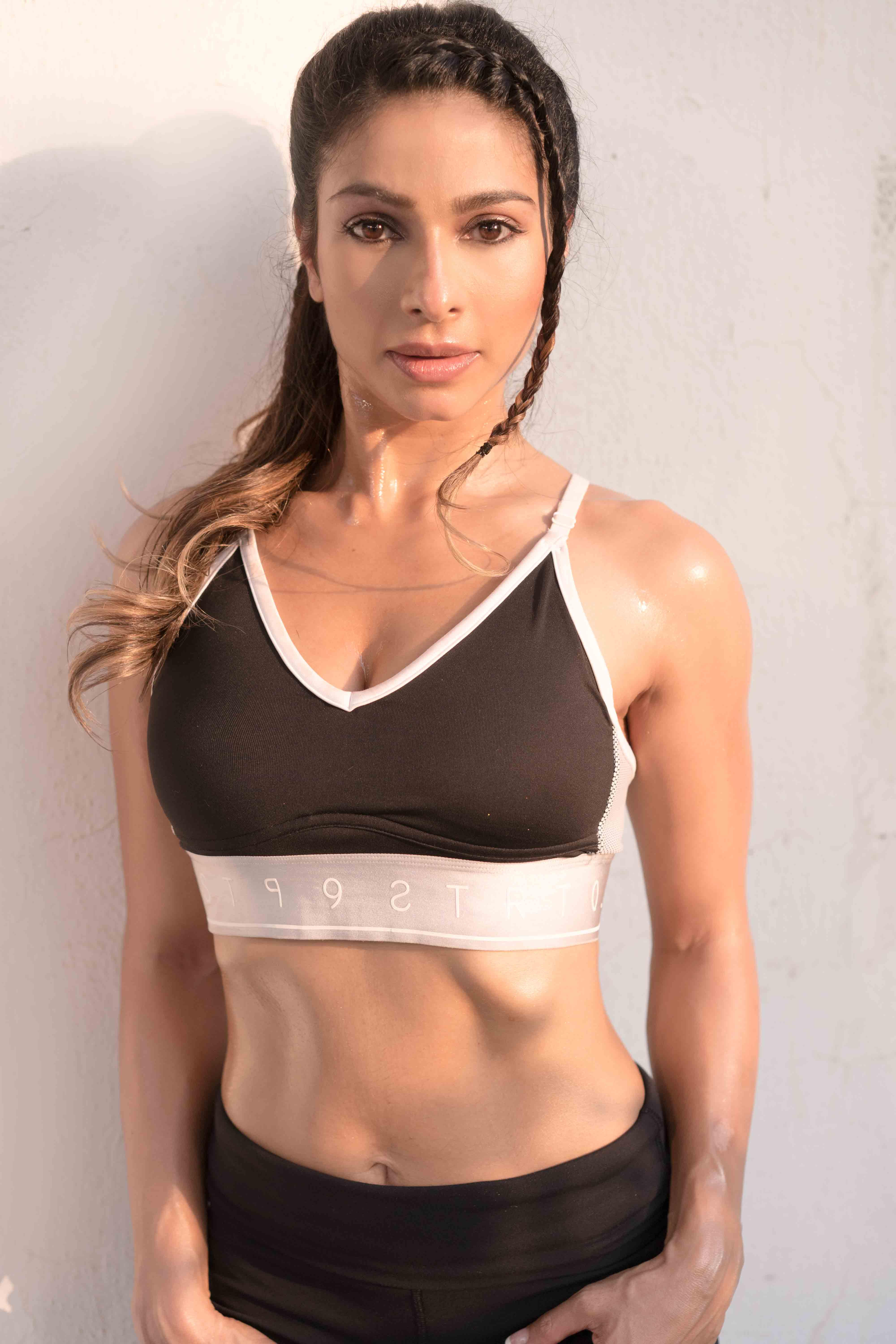 Best known for her work in Bollywood movies, Tanishaa Mukerji has also gained recognition in South Indian movies with her contribution in Tamil and Telugu Films.
She has also been a part of movies like – Neal N Nikki, Popcorn Khao Mast Ho Jao, Sarkar, Tango Charlie, One Two Three, Sarkar Raj, Kantri, Tum Milo Toh Sahi, Anna, etc. Her performance in the superhit movie – Sarkar by Ram Gopal Verma was highly appreciated.
She has also participated in various reality shows such as Bigg Boss 7, Fear Factor – Khatron K Khiladi, Comedy Nights Bachao,  Gangs of Hasseepur, Entertainment ki Raat and many more.
An adventure enthusiast, Tanishaa is an intermediate level diver with a record of 22 dives. Tanishaa recently had a mind-blowing fitness transformation, which we're sure all of you are intrigued to know about.
Therefore, Women Fitness India recently caught up with the stunning actor, bringing to you all the details about her new found lifestyle and how she feels fitter, healthier and happier now!
Ms. Namita Nayyar:
You have been a part of the Indian Film Industry with numerous movies to your name, be it Neal N Nikki, Popcorn Khao Mast Ho Jao, Sarkar, Tango Charlie or Sarkar Raj. Did you always have your sights set on entering the Entertainment Industry or did it happen by chance?
Ms. Tanishaa Mukerji:
I always wanted to be a part of the film industry! When I was young I used to watch my mom prepping for her film shoots like doing makeup and getting ready to go for her shoots on the set and I used to always say to her that, "mum when I grow up you're going to stay home and relax and I'm going to go for shoots on set to become an actress just like you." I believed that acting and filmmaking was always in my blood and I wanted to do movies that will entertain people.
Ms. Namita Nayyar:
You have transformed yourself into the wonderful, fit woman that you are today. What inspired you to challenge your limits? 3 things that were instrumental in achieving this fit body?
Ms. Tanishaa Mukerji:
I have always been fit; I think I just let the ball drop for the last couple of years. But a few incidents in my life made me realize that I would be more confident if I became fitter. The 3 main aspects that made me change my outlook towards fitness and work harder for my body were –
Firstly, with my biological clock ticking and wanting to be fit and be able to have kids after the age of 40. Secondly, when I was trying horse riding, I ended up with a terrible catch in my back and that really shook me. I thought I was fit and that small jerk from a horse affected my back so badly, it made realize that I am not as fit as I think. Lastly, my friends and loved ones played a huge role in pushing me to get back to being fit as I used to be earlier.
So, these 3 things have been very instrumental in changing my body and helping me achieve a healthy lifestyle.
This interview is exclusive and taken by Namita Nayyar, President womenfitness.org and should not be reproduced, copied or hosted in part or full anywhere without an express permission.
All Written Content Copyright © 2018 Women Fitness Org