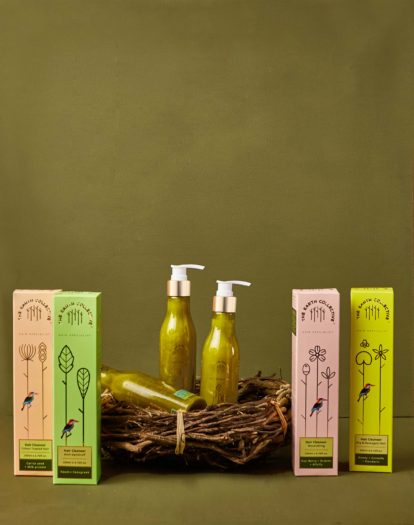 Gift yourself and your loved ones some honest and premium hair care rituals from The Earth Collective. Each box has been curated with products that will deeply nourish your scalp and give you lustrous locks from root to tip. Scroll down to begin your hair care regimen with The Earth Collective.
The Detox Collective is ritual of 5 steps that has been created exquisitely for those with an oily scalp and hair. The Earth Collective Scalp Tonic is the perfect toner for those with an oily scalp. Use it during bedtime or after washing your hair. Follow it up with the magic of the Oil Control Mud Pack, enriched with Kaolin Clay, hydrates and adds shine to the hair without weighing them down. Combining ingredients like Kaffir lime, Jojoba and Grapefruit, The Earth Collective Cleanser and Conditioner for Oily Hair give you non-greasy and healthy locks. The Pollution Shield Hair Serum, a non-greasy serum, is a marvelous addition to your hair care regime that will protect your hair through the day.
The Detox Collective is a box of products that will not only soak the excess oils out of your scalp but also enrich it with those which will add life to your locks.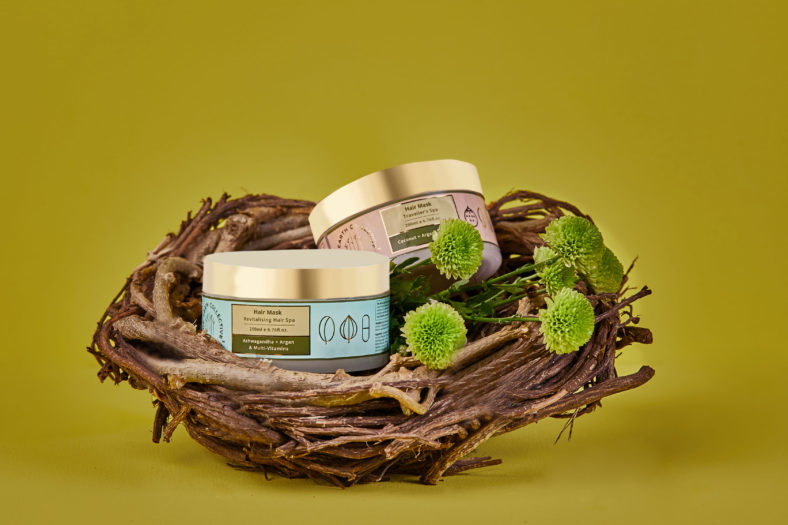 5 Steps Summer Hair Care Ritual includes: The Detox Collective
1. Scalp Tonic (Ashwagandha, Jojoba & Multi-Vitamins) 
2. Hair Cleanser – Oily Hair (Kaffir lime, Jojoba & Grapefruit) 
3. Hair Conditioner – Oily Hair (Kaffir lime, Jojoba & Grapefruit)
4. Hair Mask – Oil Control Mud Pack (Kaolin clay, Moringa & Oat)
5. Hair Serum– Pollution Shield (Jojoba, Arnica & Lavender) 
Price: Rs 3,550
Leave-in treatments from The Earth Collective like hair serums, scalp tonic, hair illuminator, hair moisturizer, hair vitalizing mist should be a part of the hair care regimen in order to have a more healthy and nourished scalp & hair. They are designed to do something specific: balance scalp structure, detangle, hydrate, enhance shine, prevent hair fall by adding the extra care that your hair requires to get gorgeous tresses.
Availability: www.theearthcollective.in