With over 1 million Youtube subscribers, 2 million Instagram followers Barkha Singh dons multiple hats- that of an actor, influencer, content creator and a vlogger. An avid traveler, Singh boasts of Youtube videos that sum up her experience in different cities of the world.
She is a vivacious face of Indian television and has aced big brand commercials such as Coca-Cola and Cadbury. With eyes that brim with innocence and that chirpy and cheerful persona, it is no wonder that Barkha is one of the leading ladies on the silver screen. She is also rage on the internet with a huge fan following.
Women Fitness team catches up with her in a candid conversation about her journey, fitness, diet, and beauty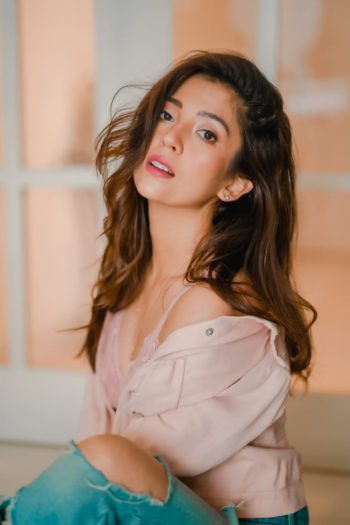 Ms. Namita Nayyar:
Barkha you started your acting journey as a child artist and now being an actress, host, and influencer, you have many accolades to yourself, Define your journey and what led you to become a performer
Ms. Barkha Singh:
Honestly, I have always loved performing and not just acting. It did start with some randomly selected gigs when I was in school since my parents were very particular about me completing my education well. After college,
even though I had another corporate job that I got through campus placements, I picked a television show and from there I moved to the youth space, then to digital platforms now to OTT all along creating travel and lifestyle content and tried to do everything that I enjoy doing.
So I guess if I have to put one word to my journey, it's just been full of surprises and I can't wait to see what more life has to throw at me and everyone else around me. But everything that I have done whether it's creating content or being an influencer, a host, a VJ, or an actor, it's all being conscious choices and a lot of hard work, and I'm so glad that people see it and I have a long long way to go.
FULL INTERVIEW ON NEXT PAGE!
This interview is exclusive and taken by Namita Nayyar, President womenfitness.org and should not be reproduced, copied or hosted in part or full anywhere without an express permission.
All Written Content Copyright © 2021 Women Fitness Org