With the outlook of women in sports changing in our country, more and more young sportswomen are making it to the top with the right training, diet and dedication. The real credit goes to the Indian sportswomen who are the real motivation behind changing the face of women in sports. Lets take a look at them:
1. PV Sindhu: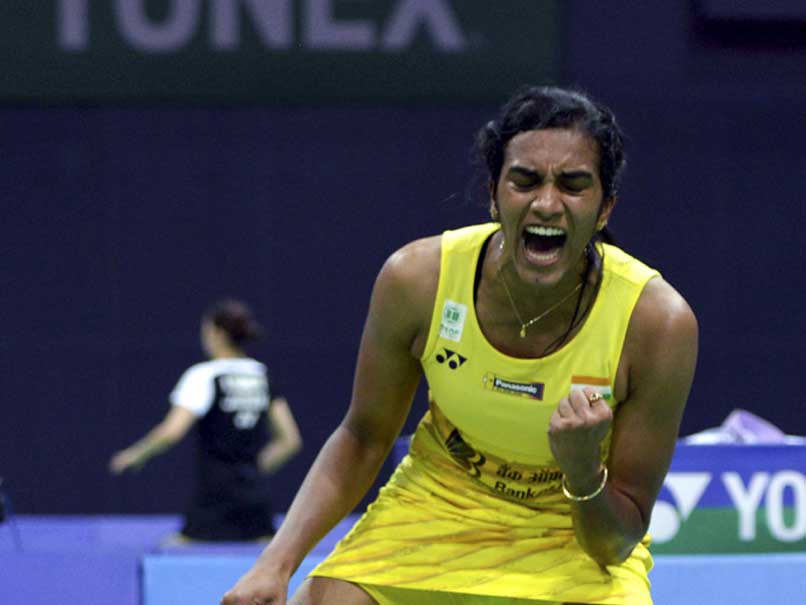 PV Sindhu is an Indian professional badminton player, who is currently world no. 5 in the BWF World Ranking. At the 2016 Summer Olympics, she became the first Indian woman to win an Olympic silver medal. She is one of the two Indian badminton players to ever win an Olympic medal – other being Saina Nehwal.
Workout: Sindhu's fitness trainer Kiran Challagundle told Hindustan times, keeping full eyes on the importance of her legs, special fitness plan was followed by Sindhu for Olympics. Fitness regime was different. Running was her main exercise to strengthen her legs. Power-run for 2 to 3 km were followed and pushed till 10 km run. Different fitness training were given to Sindhu like the tempo run, ladder run, etc.
Apart from working on her badminton technique, Sindhu's daily schedule includes yoga, pranayama, running, and swimming. And she does at least 100 push-ups and 200 sit-ups every single day!
Diet: Much has been made of coach Gopichand's ban on junk food and sweets from Sindhu's diet in the run up to the Games. But it's elementary to him: "The sugar hampers recovery, it causes inflammation," says Gopi.
There's constant supervision and each meal is measured out. "A challenge that we have with Sindhu is that her appetite is very less. We monitor each meal and give her high calorie food when she's not feeling hungry enough," says Kiran.
That's also why the supplements are key. "Even during the Games she has been carrying three types of nutrition supplements in her bag. These vary – high energy, protein-based or recovery inducing." They can be fluid based or energy bars.
2. Geeta Phogat: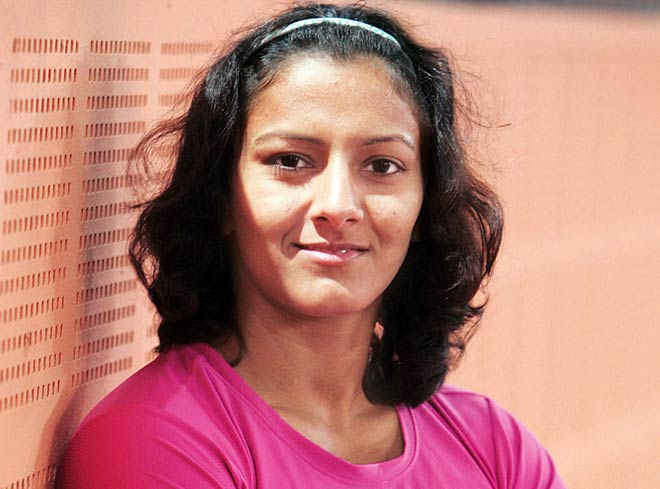 Geeta Phogat is a freestyle wrestler who won India's first ever gold medal in wrestling at the Commonwealth Games in 2010. She is also the first Indian female wrestler to have qualified for the Olympic Summer Games.
Workout: Her daily workout session starts with waking up at 3:30 every morning, a glass of water, jogging, stretching and then she is on ground by 4 AM. Then practicing in arena for continuous 2.5 hour and after school again practicing for 2.5 hour in evening. Indeed today her daily workout has changed but practicing the hardest way hasn't altered a bit.
Diet: Her diet includes daily four times pre & post workout meal.

Morning: Sprouted grains, fruits, juice, green veggies salad, soybean, curd, occasional aloo-parantha.
Lunch: Daal, chicken, veggies and salad, buttered chapatti, curd, etc.
Evening: Fruits and Milk.
Dinner: Buttered chapatti, dal, salad, chicken, Milk and curd, etc.
Beside she takes daily 150 almonds and hasn't eaten junk food for the last 15 years.