While many of us have already been bringing back tattoo choker, thanks to this season's designers and celebrities, we now have plenty more designs and inspiration to choose from.
Boho Beach Vibes with the Leather Pearl Choker
Master the look of bohemian beach style with this unique pairing: a crochet bikini or halter top and a leather pearl necklace. A solitaire pearl on a minimalistic string is all you need in order to encapsulate that vibe to perfection.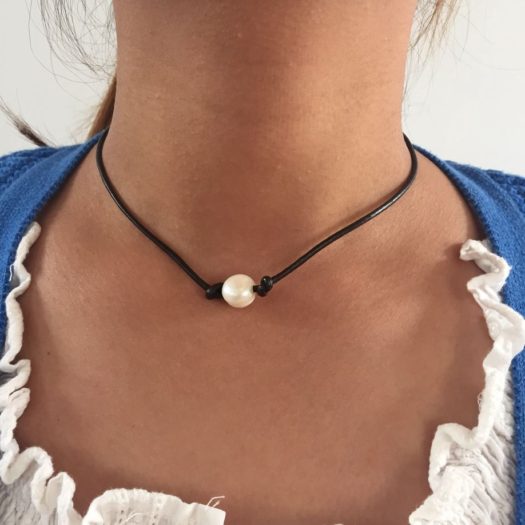 The Mish-Mash Appeal with Pearls and Karma Metallics

If your personal style is quite the departure from the trendy minimalistic designs, there's a better way to wear a choker necklace with the right mish-mash combo. Our pick: your ultra-long pearl necklace, mixed with Karma pendant necklaces on thin gold chains. Paired with a button-down or worn with your casual attire, this mix is anything but predictable.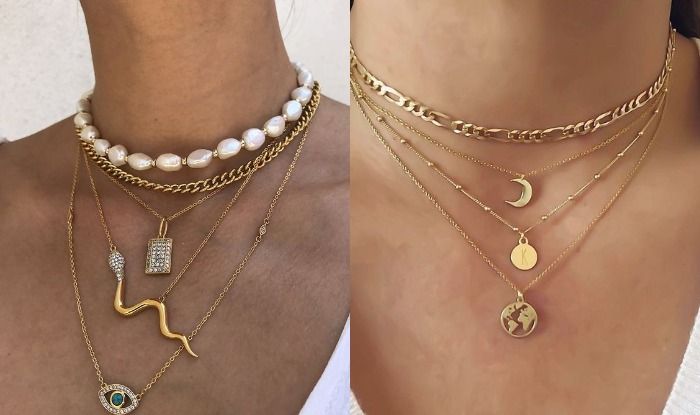 The Layered Choker Necklace

There's one fool-proof recipe that can't go wrong, when it comes to style. Call it a weekend uniform, but a pair of blue denims and a cozy white top are sure picks that simply emanate weekend vibes. And the piece of résistance is, you guessed, no other than the choker necklace, in all its layered and dainty glory. Mix different lengths, simple or pendant-adorned pieces and stick to gold for a look that's on-trend, easy to create and totally versatile.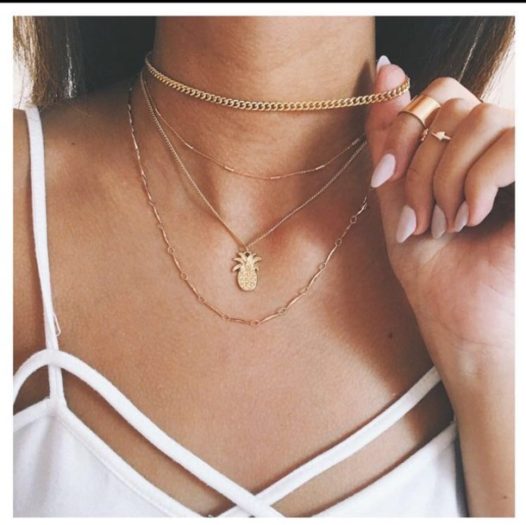 Choker with a Charm

If you like to wear necklaces that you believe can bring you good luck, then you can choose the lucky charm choker. There are so many different varieties and lucky charms you can select from. You can express yourself easily by selecting a choker with a talisman that represents your interests and personality. You can combine this choker with casual or dressed up looks.
The Modern Maximalist with Pearl Chokers and Bling Galore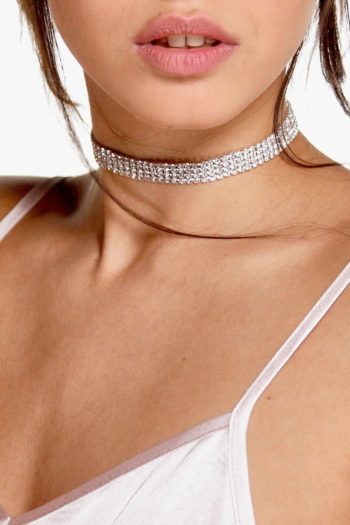 You're creative, expressive, and passionate and your clothing style totally reflects that. The new rule in fashion is that there are no rules to be followed – just your very own creative instincts. Hop on the eclectic mishmash trend with a mix of pearl chokers, gemstones and crystals, lots of bling and vintage brooches, all merged in one animated, charmingly quirky look with tons of personality.
The Multi-Layer Leather Choker Necklace


Whenever in need of a little style inspo that's on the effortless side, look for SoCal. As the epitome of relaxed, Californian style, SoCal calls for easy, no-fuss accessories and jewelry pieces. And a minimalistic, ultra-long and thin leather choker plays right into that look. For an easy weekend afternoon spent with friends, embrace the Cali vibes and pair up an off-the-shoulder top with a long wrap & drop leather choker necklace. A fedora hat comes in handy to complete the look, as do the optional loose beach waves.
The Beaded Choker Necklace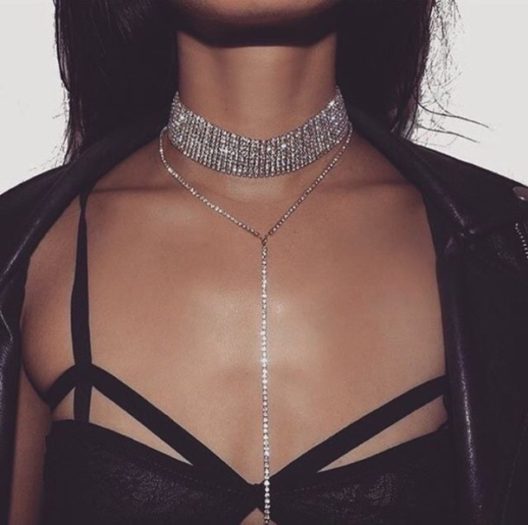 Enjoy the casual vibe sand beads have to offer through a few layered bohemian choker necklaces. Adding a pop (or multiple pops) of color to your outfit is definitely easy when going for an ethnic-inspired collection of chokers (with or without dangly pendants), easy to pair with everything from bikinis to vintage tees and maxi dresses.
Work Appropriate For A Business Look

If you are a working lady who is a fan of the chokers don't worry, because chokers are suitable for professional outfits as well!
The choker is not meant only for teenagers, street styles, or summer vacations. You can rock the choker to go to work without looking too sexual or trashy. Try to find a sophisticated, yet simple looking choker and throw on your stylish and chic clothes to work. Don't hesitate to turn your normal looking clothes into a fashionable podium outfit.
Wrap choker combined with thick choker

Chokers can be perfectly worn depending on your style.
Thick chokers could be combined either in a casual or dressed up way depending on your situation. Neck accessories are a great way to make a statement and an effortless way for you to top off your look.
Metallic choker for top fashionistas and a diva look

The metallic look is definitely a "can't miss it" staple piece that will accessorize your neck in a very modern and delicate way. You will be able to attract people's attention with such a stunning design. You can easily style them by adding your night-out makeup and chic clothes.
You can pair your golden choker with longer necklaces depending on your outfit. Also, I recommend that you combine a simple, yet elegant dress with the metal choker because the necklace itself can serve as the main detail to complete your look.
Mix and match until you create the on point trendy style for your special event or soirée.
Designed as a statement accent to any look, be it a formal office look or a party-ready ensemble, the choker necklace is all about allowing yourself to fully express and rock your style, wherever the day takes you.