Women Fitness team got intouch with Shena Jaramillo, a dietitian & an anthropologist to answer query on questions one should ask themselves before opting for weight loss surgery.
Questions to Ask Yourself Before Undergoing Weight Loss Surgery:
1) Do I have the time required for proper nutrition post surgery?
"I always tell my bariatric patients, Post surgery diets are your new full time job! You need to be tracking all of your calories, protein, and potentially water. You also need to eat more frequently, typically every 2 hours." says Sheena. She further adds, If you don't have the time to commit to these things don't consider surgery! Your will suffer an array of clinical malnourishment including hair loss, patchy skin, and a decrease in bone mineral density.
2) Do you like protein rich foods?
Are meats, eggs, dairy and plant based proteins appealing to you? Post bariatric patients are only physically able to consume a very small amount of calories. Therefore every calorie has to count, and the majority will need to come from protein to prevent malnourishment.
3) Do you follow any type of special diet?
Well according to our dietician, "Vegetarians and vegans really shouldn't be considering bariatric surgery. It's likely to end in malnourishment."
4) How is your relationship with food?
If you're an emotional or binge eater, you will likely still be an emotional eater post surgery! Many will continue to binge eat which can be clinically detrimental.
For more: www.peaceandnutrition.com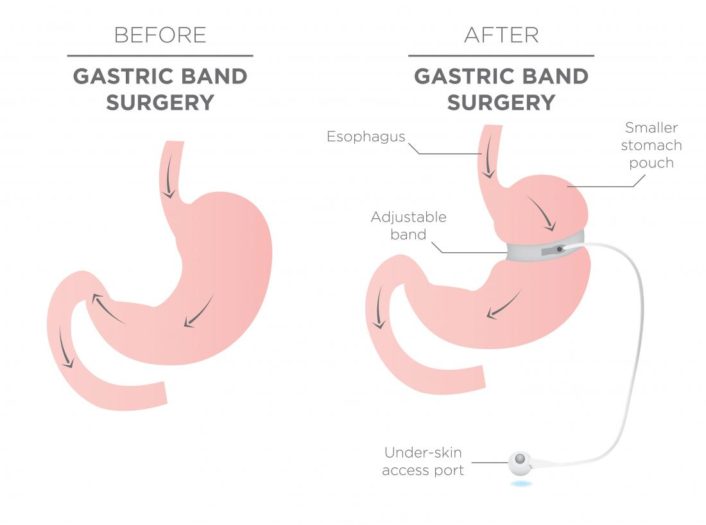 Most Common Weight-loss Surgeries
Gastric Sleeve
Gastric Bypass