Grace Dangmei is an Indian footballer, who plays as a forward for the India Women's National Football Team. She was part of the team at the 2014 Asian Games and at the 2016 South Asian Games where she scored two goals against Sri Lanka.
Her rise through the ranks was swift. In 2010, she got selected for Manipur U14 and within three years she got the national team call up. And she credits the current assistant coach of the Indian national team Chaoba Devi for playing an important role in her formative years.
Grace idolizes another sporting legend from the North-East of India, boxer MC Mary Kom, and in the future, she wants to try her luck in Europe.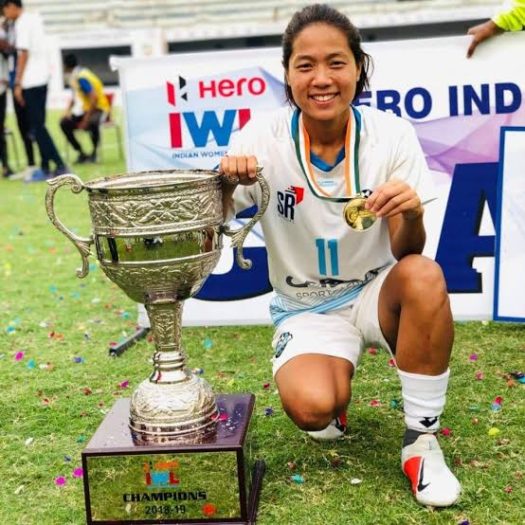 Check out Grace Dangmei in conversation with WF President, Ms. Namita Nayyar on football, her inspiration, fitness, and diet routines!
Ms. Namita Nayyar
Grace you belong to Manipur, Tell us about your journey of being a part of the Indian National Women's Football team, your initial days of finding admiration for the sport
Ms. Grace Dangmei
When I was very young like around 11-12 years old, I use to practice in athletics, all the field sports activities. I was not even aware that I could play football. But then one day my friend insisted that I attend a grassroots festival at school (Loyola, Bhishnupur). That was my first contact with the sport and I thoroughly enjoyed it. That is where it all began, my love for the game. The coach asked me if I wanted to play and learn more and I was up for it. In those days I never thought about the future, I just wanted to play and enjoy the game.
FULL INTERVIEW ON NEXT PAGE!
This interview is exclusive and taken by Namita Nayyar, President womenfitness.org and should not be reproduced, copied or hosted in part or full anywhere without an express permission.
All Written Content Copyright © 2021 Women Fitness Org