By Dr. Siddhant Bhargava
Fitness and Nutritional Scientist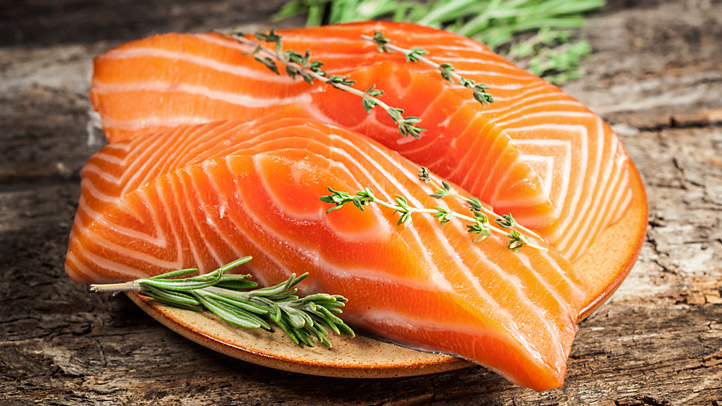 The days you feel low and gloomy, it can be alluring to turn to food to elevate your spirits. Nevertheless, the sugar-rich, high calorie treats that most people resort to while they feel down, may have adverse consequences of their health. You may most often comprehend whether the consumption of any wholesome foods can help in lifting up your mood. Various studies conducted have suggested that there is a strong relationship between nutrition and cognitive health. There are certain foods which along with tasting great and being beneficial to the body, also have a strong influence on appetite and moods. Certain types of foods do have the ability to affect powerful mood-modifying brain chemicals called neurotransmitters. These neurotransmitters are composed of the foods we consume and are present in higher concentrations of post meals than between them.
Of the multitude of neurotransmitters that are present in our bodies, only a couple of them can impact one's appetite:
1. Serotonin: This is a chemical that is released post the consumption of carbohydrates (sugars and starches). It augments calmness, recovers mood and condenses depression. Serotonin is composed of the amino acid tryptophan and high levels of the same can regulate appetite and can satiate cravings.
2. Dopamine and norepinephrine: These chemicals are discharged post-consumption of protein-rich foods like dairy, meats, and legumes. They augment psychological concentration and attentiveness. These neurotransmitters are originated from the amino acid tyrosine.
Below mentioned are nine healthy foods that can liven up your mood:
Fatty Fish: Omega-3 fatty acids are a group of indispensable fats that one should acquire through their diet since your body is unable to produce them on its own. Fatty fish like tuna, salmon, and albacore are rich sources in two types of omega-3s — docosahexaenoic acid (DHA) and eicosapentaenoic acid (EPA) — that are connected to condensed anxiety and depression levels. Omega-3s have an ability to contribute to the variability of your brain's cell membrane and appear to play important roles in brain growth and cell signaling.
Fermented foods: Fermented edibles, like curd, yogurt, and kimchi have been researched to recover gut health and mood. The process of fermentation process lets the live microbes to thrive in the edibles that are then able to convert sugars into alcohol and acids. During this process, probiotics are produced. These live microorganisms are known to sustain the development of healthy bacteria in your gut and may upsurge serotonin levels in the body. Serotonin is a neurotransmitter that affects many aspects of human behaviour, such as response to anxiety, mood, hunger and sensual drive. Nearly about ninety percent of your body's serotonin is generated by your gut microbiome which can facilitate in improving brain health and lowering bouts of depression.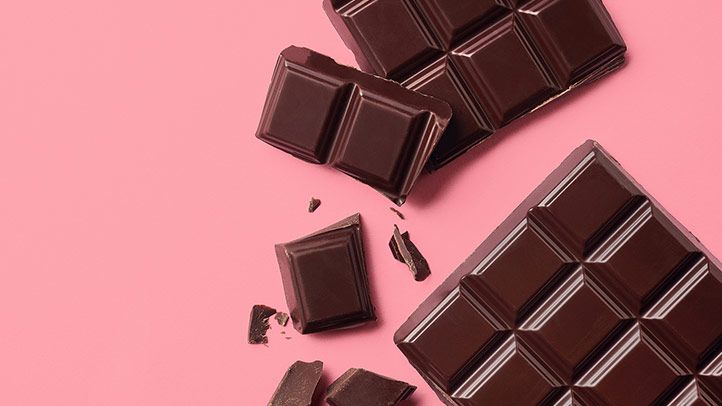 Dark Chocolate: Dark chocolate is an extremely rich source of mood-boosting compounds and is known to release a cascade of feel-good hormones. This edible has a high source of health-promoting flavonoids, which have been researched to upsurge the flow of blood to your brain, lessen inflammation, and improve brain health, all of which may upkeep mood regulation and rises the number of feel-good chemicals in your brain.
Bananas: Being extremely rich in vitamin B6, which aids in creating feel-good neurotransmitters like dopamine and serotonin. Additionally, one large banana is known to offer about sixteen grams of sugar and fiber that accounts to about 3.5 grams. When combined with fiber, sugar is released gradually into your bloodstream, letting for steady blood sugar levels and healthier mood control.
Beans and lentils: Along with being rich in its fibre content and being a plant-based protein, beans and lentils are replete with feel-good nutrients. Being an exceptional source of Vitamin B, which aids in improving mood by surging the levels of neurotransmitters like dopamine, serotonin, norepinephrine, and gamma-aminobutyric acid (GABA), all of which are vital for regulating mood. Finally, these edibles are a good source of magnesium, selenium, zinc and non-heme iron, which may equally facilitate in elevating your spirits.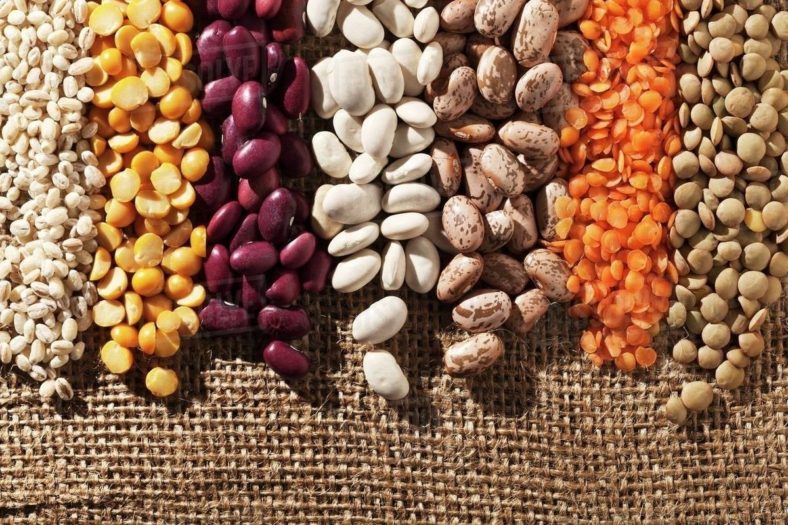 To conclude, the times that you feel blue, you may desire calorie-rich, high sugar edibles like sugar-rich candies or cookies to try to uplift your spirits. While feasting on these high-calorie treats might definitely lend you a sugar rush, but it's unlikely to facilitate you in the long term and may surely have undesirable health consequences as well. Instead, you should opt for nourishing foods that have been revealed to not only enhance your mood but also your holistic health. Try out some of the above-mentioned nourishments that are sure to uplift your mood positively.