AIDS is an abbreviation for Acquired Immune Deficiency Syndrome or Acquired Immunodeficiency Syndrome. Living with a chronic, life-altering and sometimes life-threatening illness has many Challenges. It certainly asks a lot of our attention, our physical body, and our emotional and psychological energies. This being said, it is really important to find practices and lifestyle orientations that invite the feeling of really living life more fully… of thriving within the context of illness.
This year 2022, the AIDS Day theme is "Equalize", emphasizing the elimination of inequalities that have slowed the fight against the disease. The inequalities, such as gender inequality, limit women's access to HIV care and other forms of sexual and reproductive health care, which in turn affects their decision-making capabilities and their capacity to decline unwanted sexual encounters or negotiate for safer ones.
Yoga & HIV Management
Yoga and meditation offer a wide doorway into supportive practices that nourish the body/mind and help those living with illness navigate their day-to-day circumstances. Integrative yoga practices are most effective in relaxing the nervous system, boosting mood, and strengthening the immune response.  So for those living with HIV, they serve as a great way to work with moment-to-moment feelings, circumstances, and conditions.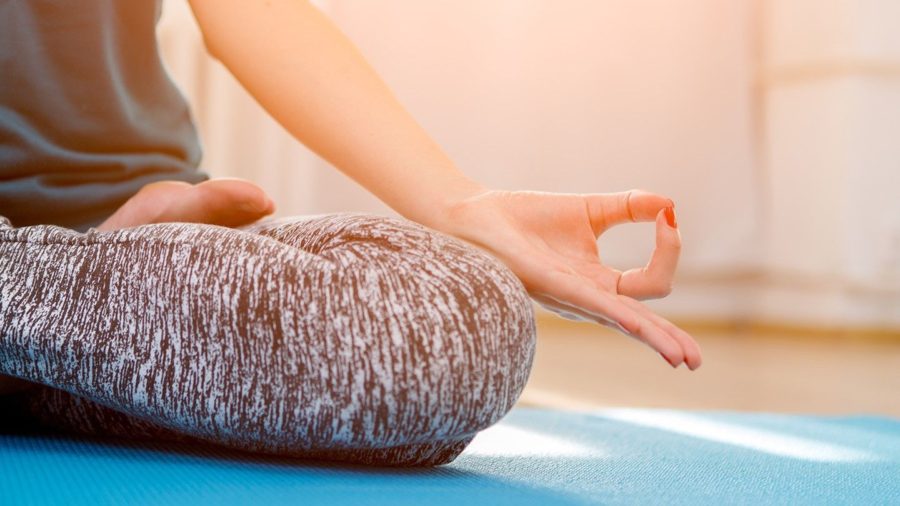 Integrative practices mean that it is more beneficial to engage in both yoga asana, or postures ( whether that is in a movement style of yoga like vinyasa or Hatha, or more still and supportive like yin yoga or restorative) and blend that with mindfulness or meditation practices. The two are a powerful team.
When & Where to Practice
When it comes to the intensity or duration of practice, or the time of day to begin a practice, the answer is whatever works best with your schedule, family life, and current routines.  
There is no one answer except what works for each person. For some people practicing in the morning sets a great tone for the day, for others adding something else to a packed daytime schedule can feel stressful, so it is best to find a short period of time in which it feels manageable and consistent.
In terms of duration of practice, if several times a week 30-45 min is possible, and this timeframe includes movement and stillness, then that kind of commitment is potent. As long as there is some consistency in the week of at least three practice times, this is great. Studies have shown that even brief and frequent practice times have a significant effect in creating an internal atmosphere of calm, a strong body, and a flexible mindset.
A wonderful way to begin is to sit for a few minutes to check in with the mind/body and give space to what is felt.
Then introducing some simple Sun Salutations for about 15 minutes. It warms up the spine, connects the student to their breath, and engages a lot of the major muscle groups.
After that, integrate some standing balancing postures like,
Tree pose
Eagle pose
Warrior asanas help with focus and overall balance which is important for well-being.
A Bridge pose or a gentle backbend like Cobra helps boost mood.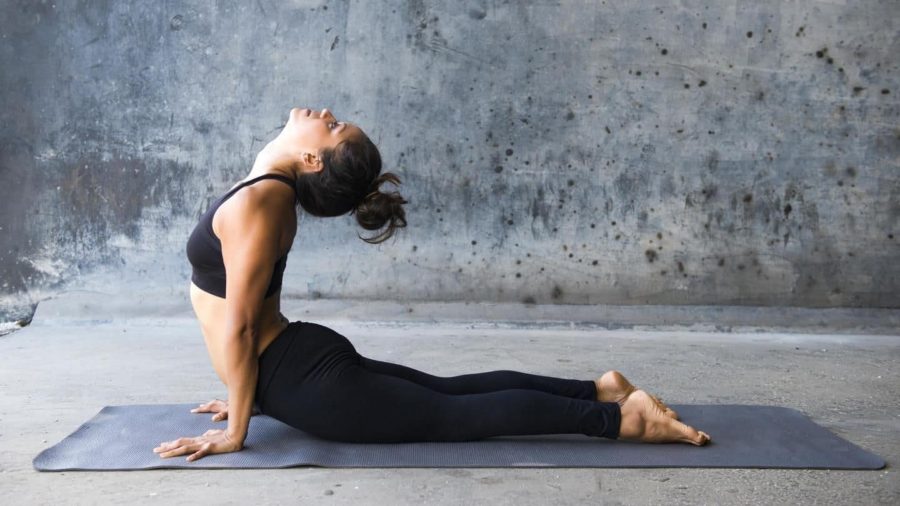 Once the body is warmed up through movement, it can feel easier to sit in stillness postures and work on mindfulness techniques like anchoring with the breath.  
Selecting a few Yin poses that are seated or forward folding in nature is really beneficial for HIV+.