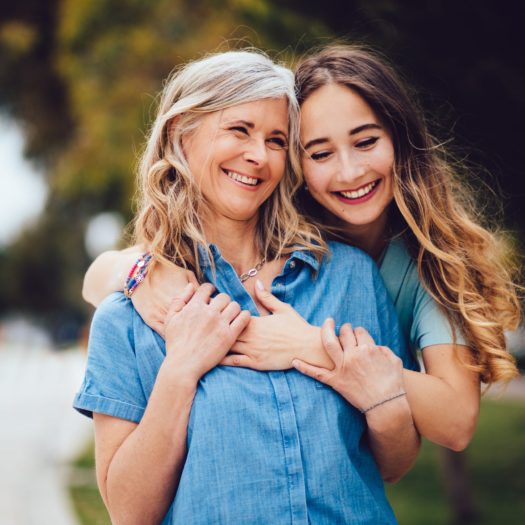 Mother and daughter practicing yoga together is one of the best ways to kick start Mother's day.
With all that she does for you, now it's your turn to say thank you to Mom by sweating it out with her. Trust me there can be no better a better workout buddy than mama?
Yoga workout is a good option for both of you age no bar for flexibility. It can help with anxiety, muscle development, and breathing.
Try These Poses on Mother's Day
Simhasana (Lion pose)

This pose allows body to let loosen down. It helps strengthen the throat, voice, and lungs.
Step-by-step:
Sit with your hips on your heels and your palms resting on your knees.
Inhale through your nose deeply, all the way to the bottom of your lungs.
Then exhale, and as you breathe out, place your palms on the floor in front of your knees, arch your spine, look up, stick out your tongue and roar all your breath out—like a lion.
Inhale back to your original position and repeat two to five times.
Badhakonasana (Butterfly pose)
This pose relieves the tension in the lower back and spine. Practicing this pose helps to stretch the inner thighs, hips and groin, which is crucial for muscles strength. Middle-school girls beginning their menstrual cycles, as well as their mothers, will find relief from cramping when they practice this pose.
Step-by-step:
Sit with a straight spine and your legs stretched out in front of you.
Bending the knees, place the soles of your feet together, allowing the knees fall. If you struggle with this, grab a couple of pillows and put one under each knee. Your body will relax more naturally if the knees find a resting place.
You can either maintain this position or, if it feels comfortable, fold forward. The folding opens your groin and hips, but if it feels like a little too much, stop.
Inhale and exhale for three breaths.
Matsyasana (Fish pose)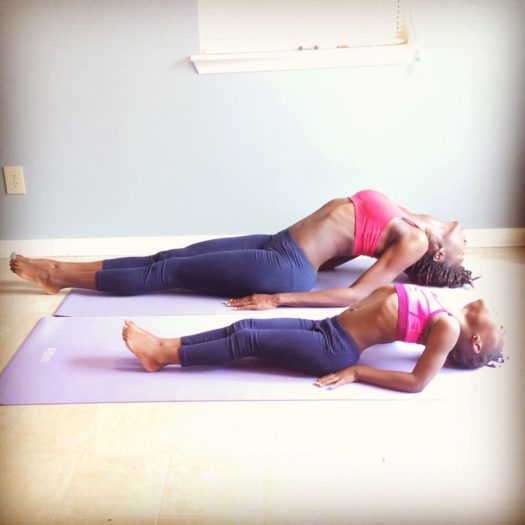 Great for opening the heart and strengthening the back muscles. Helps improving immune systems and relieving anxiety.
Step-by-step:
Lie back with your hands on your belly, then take a deep breath in and out.
Squeeze your legs together and point your toes. Use your elbows to prop yourself up, and place your hands flat on the ground.
Lift your chest and belly while letting your head fall gently behind you. After three breaths, come down slowly.
These poses will leave you both rejuvenated and happy.
Clap for your mother for she is the most special person in the world.