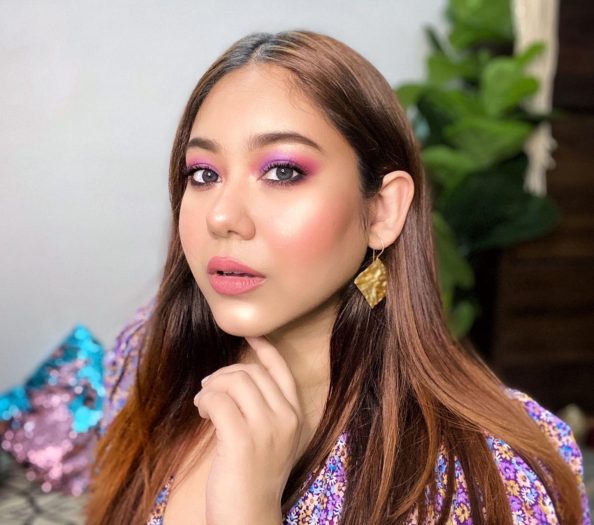 That Quirky Miss Aka Aditi Shrestha started her Youtube journey 3 years back by the name of That Quirky miss. Her videos are quirky, bubbly, and full of life just like the content creator herself. Aditi is known for her realistic approach in life and sharing her personal life with utmost honesty with her viewers and followers on her social media platforms.
In this 3 year-long journey she has successfully worked with over 100 brands on both Youtube and Instagram. She has managed to become a household name for her DIY videos, budget friend hauls, street food vlogs. Aditi makes sure to interact with her audience in both Hindi and English giving a homely and comfortable feeling.
Aditi is a perfect example of hard work is the key to success and if you can dream it you can do it. Life is not easy for any of us. But what of that? We must have perseverance and above all confidence in ourselves. We must believe we are gifted for something and that this thing must be attained. Her positive approach towards life is a motivation to so many people out there.
Women Fitness team catches up with her on her Youtube journey, fitness, diet, beauty in a candid conversation!
Ms. Namita Nayyar:
You are a well-known face in the YouTube India industry, tell us what played a catalyst role in your journey of making an unconventional career choice? Also was this something you always dreamt of doing
Ms. Aditi Shrestha:
When I started my journey on social media I honestly had no idea where it'll take me. This was never my dream but rather something I wanted to try out & explore by creating new videos. What played a catalyst role in my journey was opening myself to new opportunities like creating exciting series & episodes for my channel, collaborating with people I resonated with, most importantly being myself & once I started putting across my authentic opinions, mannerisms & lifestyle- it all clicked!
FULL INTERVIEW ON NEXT PAGE!
This interview is exclusive and taken by Namita Nayyar, President womenfitness.org and should not be reproduced, copied or hosted in part or full anywhere without an express permission.
All Written Content Copyright © 2020 Women Fitness Org