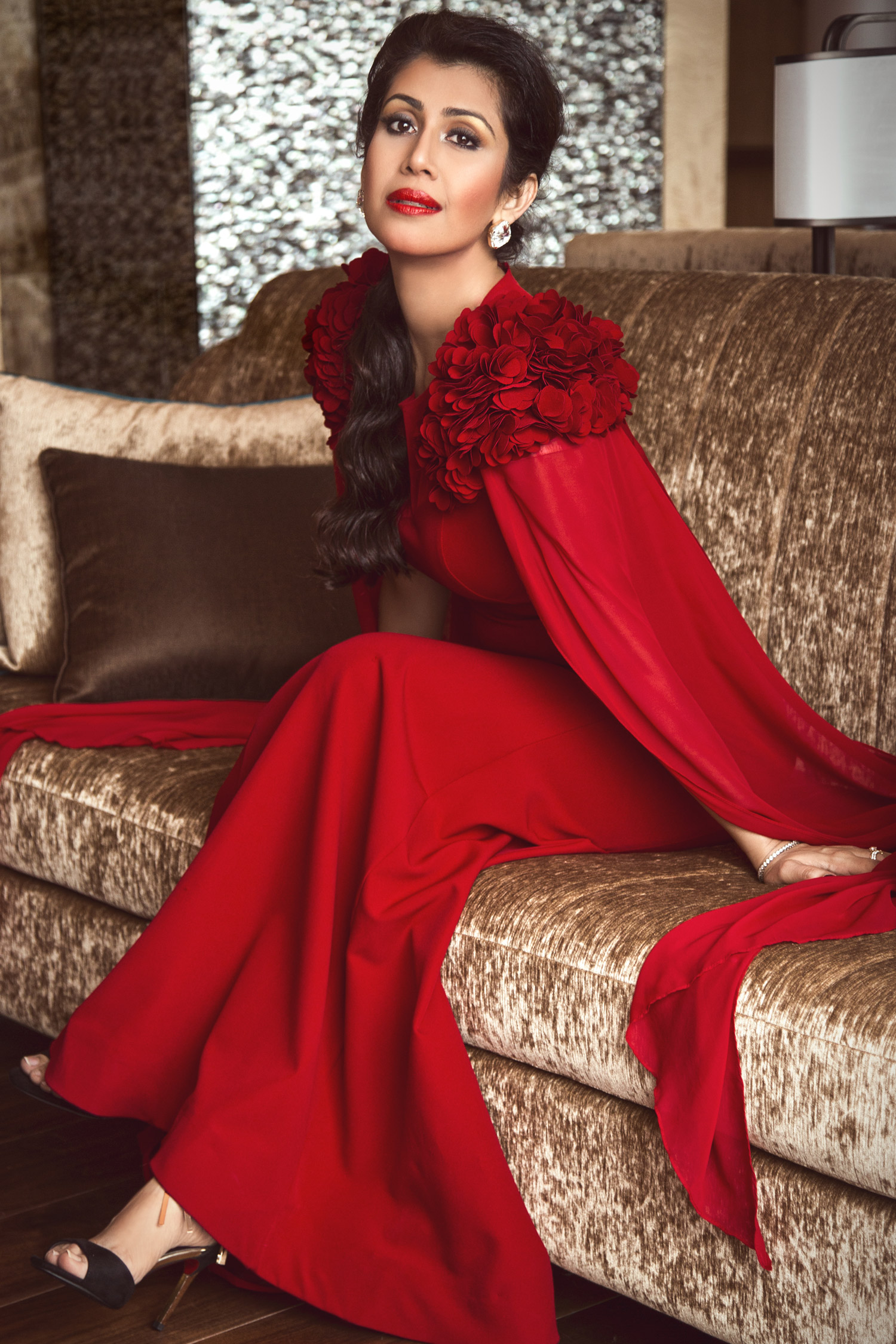 Ms. Namita Nayyar:
You have glowing skin and long, flowing hair – what skin and hair care tips would you like to share with our visitors
Ms. Ankita Bhargava:
Well honestly, as a teenager I have battled bad skin for years. But as I got serious about my fitness and eating habits, everything fell into place. My break outs reduced and eventually vanished. Eating healthy and working out is one stop solution to all health related issues in life. As far as hair is concerned,I'm genetically blessed with good hair… both my parents, my aunts have long and lovely hair. However I have always focussed on oiling my hair ever since childhood thanks to my Mom. She always took pains to give me head oil massages and coconut milk massages. I do that even today.
Try staying away from styling products as much as possible. Blow drying and heating irons suck out all the moisture and leave ur hair dry. If u treat ur hair delicately and with respect they will be ur companion all life long.
Ms. Namita Nayyar:
You have given some fabulous performances with your shows Dekha Ek Khwaab, Sajda Tere Pyaar Mein, Ekk Nayi Pehchaan, etc. If you had to pick up one role out of these that is extremely close to you heart, which would it be and why?
Ms. Ankita Bhargava:
Unnati from Dekha Ek Khwaab is the closest to my heart. I used to have mothers from all over the country and abroad telling me how they want their daughters to be like Unnati…. Balanced and mature. Unnati was the purest soul I have personally seen. I felt I got better as a person playing Unnati on screen.
Ms. Namita Nayyar:
You have a massive social media following of over 595K followers on your Instagram account @ankzbhargava, of fans who love, admire and respect you. How does it feel that you are able to inspire and motivate so many of these individuals?
Ms. Ankita Bhargava:
Its a responsibility I take very seriously. Specially with all the conditional love and support I get from my followers I make efforts to reciprocate as much as I possibly can. I can feel what they feel for me. In a lot of ways my followers inspire me. It's a give and take relationship I feel.
Ms. Namita Nayyar:
You have also steeped in to the film industry with performances in Action Jackson and Akira. Are you planning to focus more on films? What type of scripts attract you as an actor?
Ms. Ankita Bhargava:
Yes I love doing films. The creative freedom is very very different, and to see yourself on a 70mm screen is mind blowing. I wish to do more work in films now. Strong roles with strong backbones. Roles which have their own story, own path. Scripts which get your grey cells working, which force you to dwell deeper into human understanding is what I'm looking out for.