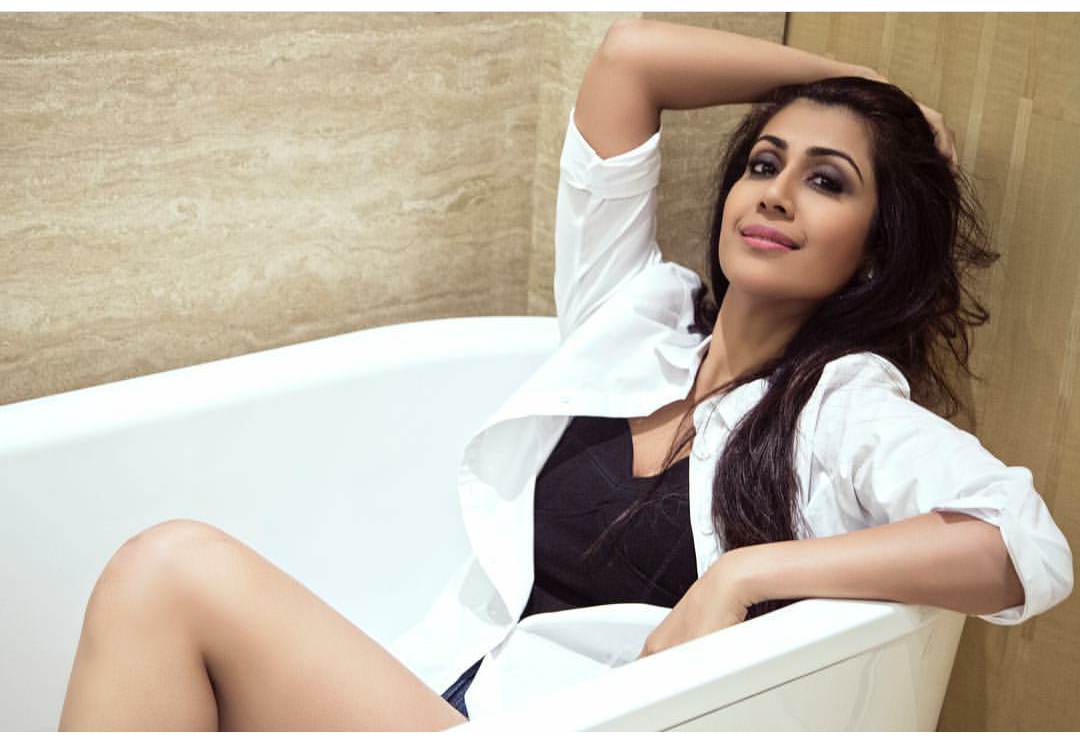 Ms. Namita Nayyar:
You have been married to an actor husband Karan Patel since 2015. Balancing work with a marital status is challenging & calls for a lot of understanding between the couple. How has marriage changed you and helped you evolve in life?
Ms. Ankita Bhargava:
I think in our case it's a blessing that we belong to the same industry.
Ms. Namita Nayyar:
You were recently a part of a Digital ShortFilm "SUNSET YEARS". Share with us your experience of moving on to a new platform like YouTube. Also, we would like to know about some other future projects that you're working on. What motivated you to do the same?
Ms. Ankita Bhargava:
The medium is hardly a criteria, the content is. I have also done the title role of a TV Show for Doordarshan, because I believed in the concept so much. If my show VIDYA had a better channel to support it. It would have been my lifetime role and something the word would have remembered. Same goes with SUNSET YEARS, the concept was all heart and performance oriented.
As an actor I'm all heart. Even my theatre projects are stories that I believe in and learn from personally.
Ms. Namita Nayyar:
Cut-throat competition dominates in every areas of our life. Extend your experience & the role of hard work to survive in the entertainment industry. What would be your best tips for a newcomer entering the Television industry?
Ms. Ankita Bhargava:
Everyone works hard, stays in shape, polishes their craft, learns various things, etc. But what most of us often forget in this competitive world is kindness, we become materialistic, selfish and self centered.
For a new comer I would say one thing, stay as real as possible. Never put on a mask and fool the world and yourself for that matter.
Ms. Namita Nayyar:
Women Fitness works with a goal to reach out to women all over the world providing them with best in health & fitness. What do you wish to say about the website (Womenfitness.org) and a motivational message for our readers?
Ms. Ankita Bhargava:
Health & fitness comprises of the body, mind and soul. We need to keep a balance between everything in life. It's great to have a companion like womenfitness.org to keep women from all walks of life motivated in all spheres of life. Constant push is always needed.
I feel Live, Let Live and Follow Your Own Dreams is my own motivational message that I want to share with all the readers.
Follow her on:
This interview is exclusive and taken by Namita Nayyar, President womenfitness.org and should not be reproduced, copied or hosted in part or full anywhere without an express permission.
All Written Content Copyright © 2018 Women Fitness Org