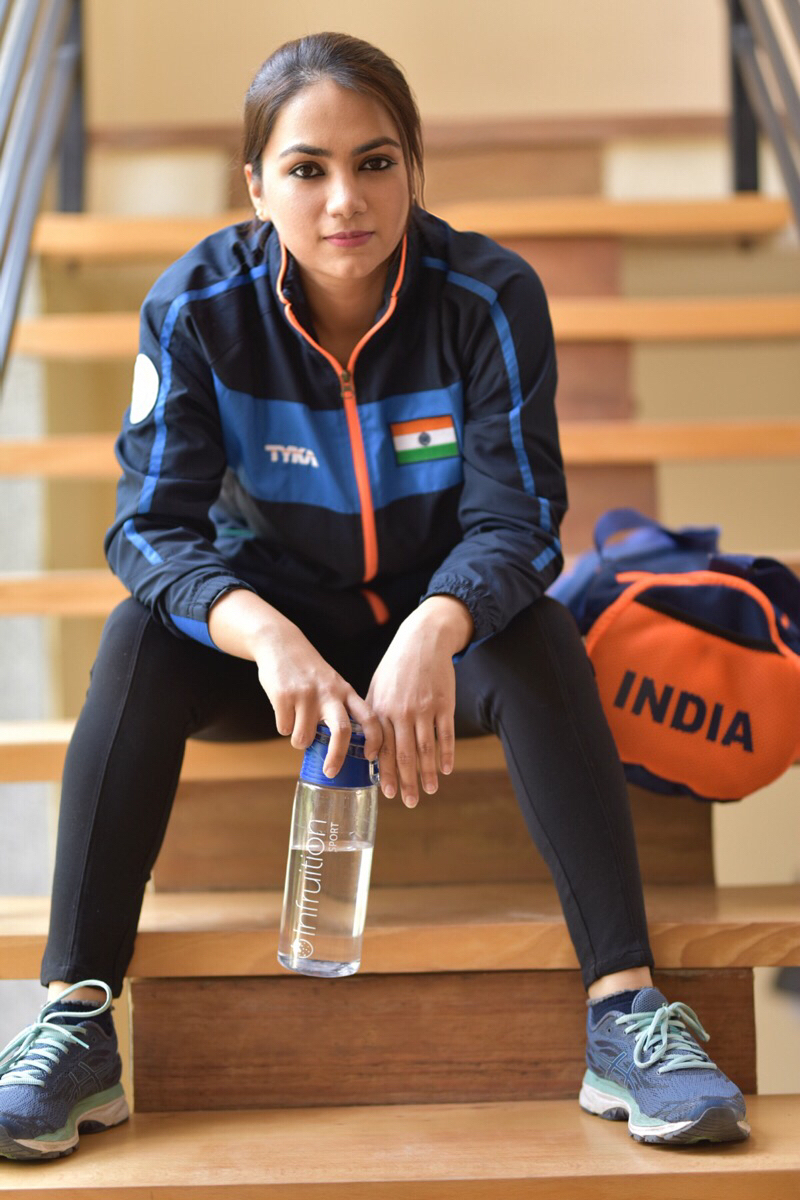 Bronze medalist at the Commonwealth Games 2018 in the 10m Air Rifle event, Apurvi Chandela, is just like any other 25 year old woman, except she is chasing her dreams at an international level. She had also won the gold medal in the 2014 Commonwealth Games in Glasgow, making herself and her country proud. This young shooter is an inspiration to thousands of girls in India.
Women Fitness India recently got the wonderful chance to speak to the Arjuna Award winning shooter about her journey in this sport, what drew her to it and what has been her greatest strength.
Ms. Namita Nayyar:
With a keen interest in sports, a career in sports journalism was initially your preferred option. As destiny uncovered, you were inspired to take up the gun at the age of 15 after Abhinav Bindra's historic gold medal victory in Beijing, 2008. Four years later your adept approach helped you turn professional. Share with us your journey in the world of sports. How did it all start?
Ms. Apurvi Chandela:
I come from a family which is full of sports enthusiasts, so around the age of 10 is when it all began. My maternal family has a lot of national and international basketball players, so in the growing up years I would hear about all their stories of practicing basketball in the scorching heat of Bikaner, Rajasthan (that's my mother's hometown) all day long and I could see the sheer joy on their faces, reminiscing those old days.
By that time I had also developed a keen interest in sports and would follow soccer and cricket matches religiously. All of this I think was leading up to something bigger. I was 15 when Abhinav Bindra won the Olympic Gold Medal in Beijing 2008 and that brought in the idea of rifle shooting.
This interview is exclusive and taken by Namita Nayyar, President womenfitness.org and should not be reproduced, copied or hosted in part or full anywhere without an express permission.
All Written Content Copyright © 2018 Women Fitness Org