By: Malini Agarwal
Founder MissMalini n Malini's girl tribe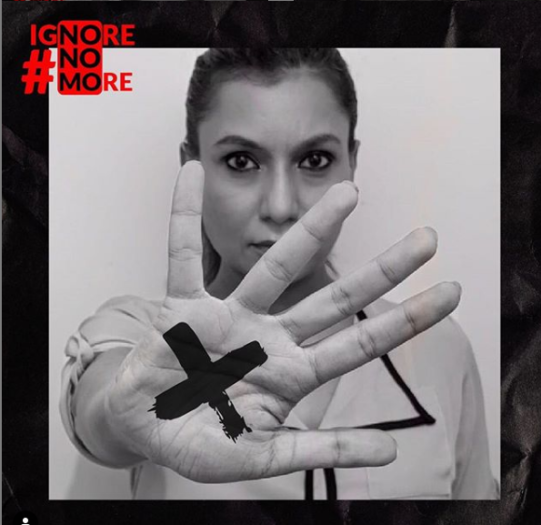 Due to the lockdown, dependence on digital media has significantly risen. This in turn has led to a spike in cyber crimes.
Here's how you can deal with it.

The pandemic has spread its tentacles into just about every area of life at this point, forcing us to change our behaviors significantly. This has led to a sharp increase in digital activity.

According to a survey conducted by Hammer Kops, during the lockdown period alone, over 87 percent of Indians turned to social media for all sorts of content consumption. This, cyber experts say, has led to an alarming surge in cyber-crimes.

Sexual harassment, abuse, stalking, trolling and rape threats are on the rise as miscreants take advantage of the new-found dependence on the virtual world.

Traditionally, men and women are taught to simply 'ignore it' – making many of us resign to it to think this is all that one can do. This attitude has, however, caused a lot of mental harm, and keeping silent is simply not a pliable solution anymore. Today, these are crimes punishable by the
law.
Why #IgnoreNoMore
India figures among the top five countries affected by cybercrime. However, so far, Maharashtra Cyber Crime Department has only been able to register 410 offenses and have arrested 213 persons in connection with these. Though Central and state agencies are constantly at work, the vulnerabilities are more pronounced, the threat more real.

Well, that's simple. Because we've had enough. And because the mental and emotional toll cyberbullying and harassment have taken on all of us is unreal. We are increasingly moving to virtual lives and we need to ensure we feel safe and happy there. So, it is up to us to take out the trash.

How we can put an end to this is, if we come together and say enough is enough and report these creeps.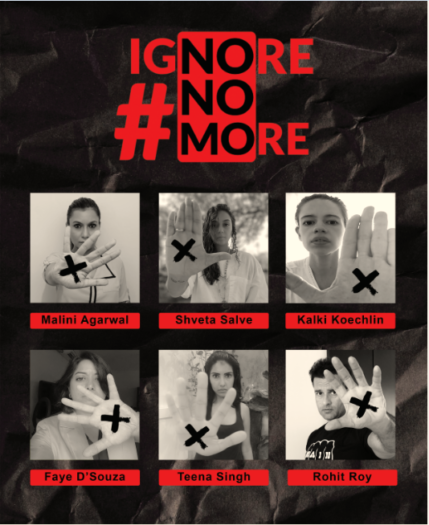 What are Cyber Crimes?
What we're talking about is cybercrime aka the creep-fest on social media.
Eight out of ten Indians have faced online harassment. Online sexual harassment encompasses a wide range of sexual misconduct on digital platforms. These include some of the more specific
forms of online harassment including 'revenge porn' and 'cyberstalking.' It often manifests as hateful speech or online threats.
What else constitutes Cyber Crime?
Non-consensual sharing of intimate images and videos.
Exploitation, coercion, and threats.
Sexualized bullying
Unwanted sexualization
All forms of unwelcome sexual requests, comments, and content.

Section 354A of the IPC
People posting lewd comments on social media are liable under this law and can be punished with one-year imprisonment and fine. In addition, posting/messaging content related to pornography against the will of a woman or requesting sexual favors are punishable by a fine along with three years of imprisonment under the same provision.
It is time to put an end to it.
Let's join hands together, take out the trash and spread internet positivity in society.