Dr Diksha Tahilramani Batra – Prosthodontist and implantologist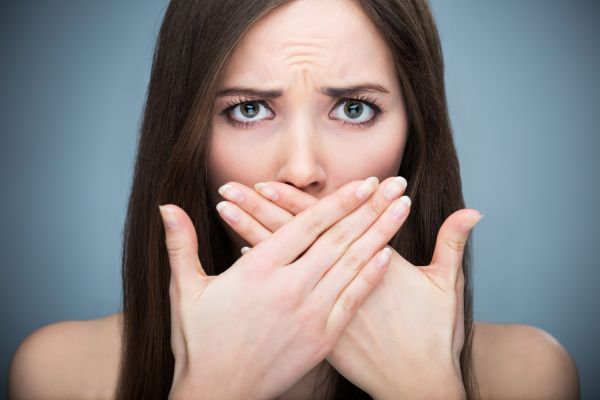 Is wearing a mask highlighting bad breath you didn't realize you had?
Dr. Diksha shares the top five tips to get over it.

The involuntary reaction to bad breath has always been to cover your mouth with your hands or look away. Halitosis is the medical term for this highly prevalent yet rarely addressed condition of bad breath. While the mask, our constant companion, provides some respite from the foul odor of someone with halitosis it has also made us acutely aware of the quality of our own breath!
While wearing a mask is not optional, but long hours of mask-wearing has led to man accompanying issues such as mouth breathing, dehydration, dryness of the mouth, and chapping of lips besides leaving us with other unwanted side effects. The prolonged usage of masks has exacerbated the underlying dormant oral conditions in numerous patients and is loosely labeled as mask mouth.
These 5 easy and practical tips will help you understand the cause and eliminate the side effects while keeping yourself safe within a mask.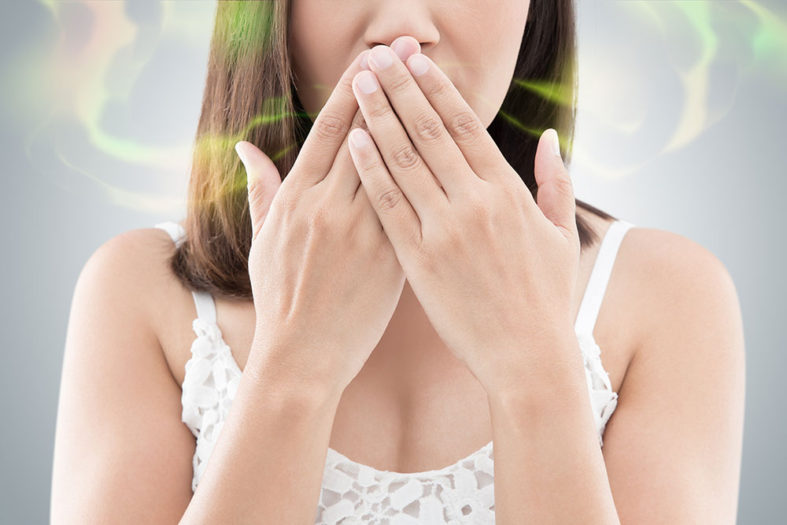 RINSE BETWEEN MEALS
The easiest hack to fresh breath with or without masks has been to rinse after eating and ensure that no food particles remain between your teeth. Food lodgment and inadequate hygiene is the top reason why one may end up with bad breath.
STAY HYDRATED
The long hours of wearing a mask cause us to reduce our water intake considerably. This creates a condition called dry mouth which causes the sluggish passage of food in our mouth, with our soft tissues like our tongue and gums drying up and becoming havens for bacteria causing the release of many noxious gases which create an unpleasant smell.
CONSCIOUSLY BREATHING FROM YOUR NOSE
Breathing from the mouth has become an adaptive mechanism causing the passage of air in the mouth to dry the tissues in the mouth creating the phenomenon of "dry mouth" which is preventable if we consciously continue to breathe from our nose and also ensure that we are isolated from time to time to take breaks from mask usage.
GET AN ORAL HEALTH CHECKUP
For most people routine dental care has been delayed owing to the pandemic and distancing as a result, we may be victims of undiscovered decay and gum disease which are prime contributors to halitosis. A routine check-up will help uncover the usual suspects like plaque, tartar, and dental decay. Treating these conditions should give you a "fresh" start quite literally.
MASK HYGIENE & ETIQUETTE
Masks have become accessories with few hygiene measures being followed to clean or sanitize them. Using the same mask beyond recommended guidelines with remnants of saliva and gases released after digestion plays a role in perpetuating halitosis. Hygienic storage of your mask, discarding it on time, washing, cleaning, and reusing cloth masks daily can greatly reduce any contributory effects on your breath.

If bad breath is a severe challenge for you and has worsened after mask wear then additionally upgrade your oral care regime to brushing twice daily, flossing between all your teeth and using a medical-grade mouthwash, additionally you can also ensure your diet remains free of foods that are odoriferous.