Namrata Purohit is a Pilates instructor who co-founded The Pilates Studio with her father Samir Purohit. She was the youngest trained Stott Pilates instructor in the world at the age of 16, and by the age of 19 she had completed all the courses on Stott Pilates. Her clients include Bollywood celebrities, sportsperson and other notable personalities. She also authored a book The Lazy Girl's Guide to Being Fit at the age of 21.
She has trained notable personalities like Kangana Ranaut, Jacqueline Fernandez, Varun Dhawan, Arjun Kapoor, Aditya Roy Kapur, Nargis Fakhri,Neha Dhupia, Lauren Gottlieb, Shibani Dandekar, Elli Avram, Bruna Abdullah & Malaika Arora Khan.
She has also been quoted and featured in various magazines and newspapers such as DNA, Bombay Times, Smart Life Magazine, Society Magazine, New Women's Magazine, Mid-Day, Women's Health Magazine etc.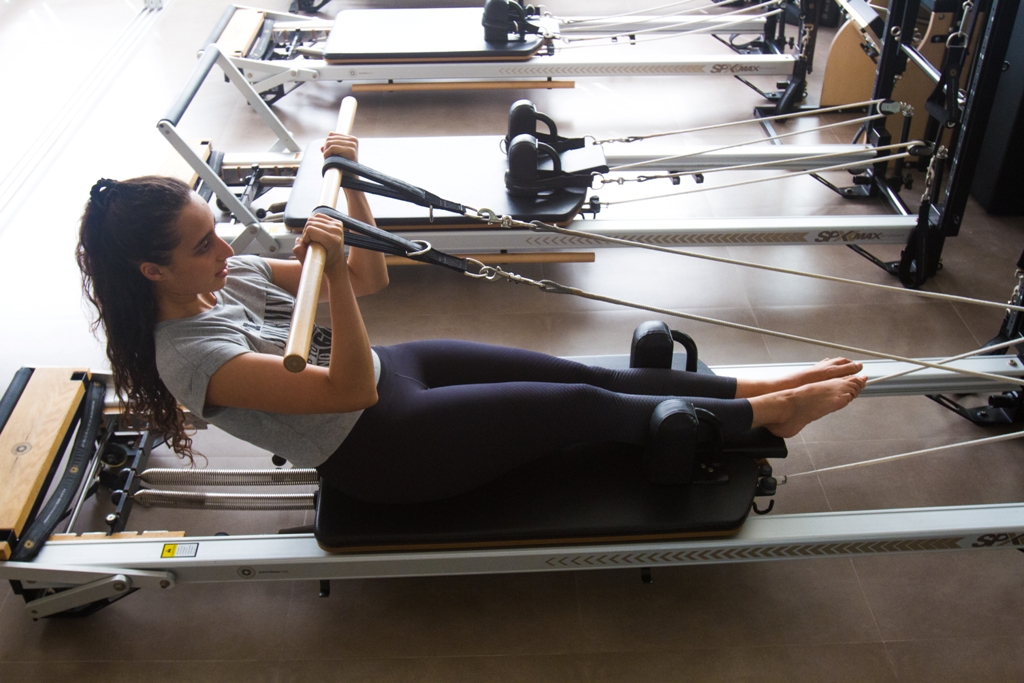 Namita Nayyar, President WomenFitness.Org catches up with The Pilates Girl Namrata Purohit.
Ms. Namita Nayyar:
You were one of the youngest trained Stott Pilates instructor in the world at the age of 16, and by the age of 19 had completed all the courses on Stott Pilates. You are also a certified Barre instructor. Walk us through your incredible journey and tell us how it all began?
Ms. Namrata Purohit:
It began with a fall! An injured knee and a knee surgery left me in some pain and I was advised to stop playing some of the sports I played and stop dancing. I did some physiotherapy and strength training and although that helped I was not fine. Around that time my father was hosting a Pilates course in Mumbai, and I decided to do the course. 3-4 days into the training and my knee pain had vanished! I was back on the squash court.. a few more Pilates sessions in and my squash coach thought I was even more balanced and stable than I was before my knee injury. Pilates was like magic for me, I fell in love. My father too fell in love seeing as he too experienced the benefits and magic. That is when we decided that more people in India need to experience this magic!
Ms. Namita Nayyar:
Introduce us to a day in your life.
Ms. Namrata Purohit:
I wake up quite early to go horse riding atleast a few times in the week, if I don't go riding on a particular day I am at the studio a little post sunrise. I spend the rest of the morning at the studio taking either pilates, pole fitness, barre, boogie bounce or electric muscle stimulation classes. I take a short break for lunch, take a few more classes till about 4pm, post which I look at the business aspect of the studio, or work on my YouTube Channel or go for meetings. Some days I have events to attend in the evening. I do dance class 3-4 times a week, since I cannot live without dance! On a good day I wrap work up by 6pm and then spend time with family and friends, and try to hit the sack as early as possible.
All content on this site is copyright of Women Fitness Org and no part of any article found on this site may be reproduced without an express permission and highlighted, do follow link crediting http://www.womenfitness.org/ or preferably the original page as the source. This interview is exclusive and taken by Namita Nayyar, President womenfitness.org and should not be reproduced, copied or hosted in part or full anywhere without an express permission.
All Written Content Copyright © 2017 Women Fitness Org