Chadalavada Anandha Sundhararaman Bhavani Devi, simply known as Bhavani Devi, (born 27 August 1993), is an Indian sabre(fencer). Bhavani took fencing baby steps in 2004 while still in school, little did she know that one day shw would be playing for her country.
She bought the first Gold Medal for fencing in the Common Wealth championship by breaking the fencing record of 44-years. She is the only Indian to enter the top 50 Ranking of fencing in the world.
Bhavani Devi(world no. 42 currently) is the first Indian fencer to qualify for the Olympic Games to be held in Tokyo this year.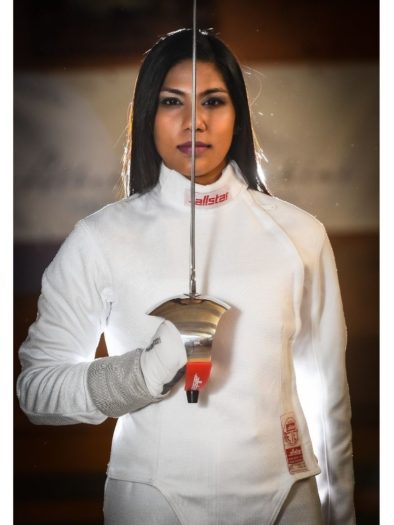 Catch Bhavani Devi, the first Indian fencer in conversation with Namita Nayyar, President Women Fitness.
Namita Nayyar:
You started your sports career in 2003 with an introduction to fencing at the school level using bamboo sticks. As of today, you are the first Indian fencer to ever qualify for the Olympics 2021, Tokyo Games. Looking back it's been a long journey! what attracted you to this sport, also some eventful moments that stay close to your heart?
Bhavani Devi:
Started 2004 , the sport itself . I have never seen anything like that before except in old tamil movies. But I was very excited to play. I have so many moments , some important ones like, travelling to Assam sub junior and cadet nationals from chennai. Our train arrived very late and we arrived on the day of competition and we didn't have time to prepare for the event. We just changed the kit and fenced. I won medals in all my events in both sub junior and cadet 6 medals including 2 gold.
Then winning first gold for fencing from international competition 2017 Iceland , entering top 16 in the world championship in 2019 and this Olympic qualification.