Back acne, or "bacne," is acne vulgaris, usually on the upper back. Acne occurs when the oil, dead skin, and debris are trapped in the pore, forming a plug. The clogged pore can also trap bacteria, causing inflammation.
The upper back is an area with more oil glands than most other body sites. So, it's a common place for acne to develop. Bacne impacts all skin types and is more commonly triggered by lifestyle than by skin type.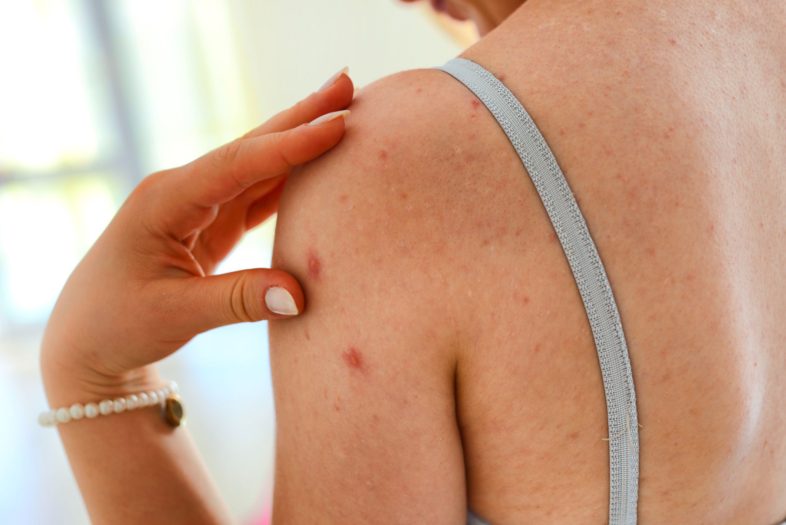 3 Ways to Stop Back Acne
Luckily, a few simple modifications to your daily routine can help you make those body pimples a thing of the past.
Change your Sheets

Change your Bed Sheets once a week. Changing your sheets frequently is beneficial because dead skin cells and bacteria can easily accumulate on them throughout the night and irritate skin.
Define your Morning Routine

Your conditioner, your sunscreen, your body cream — can all clog pores, causing you to get zits on your back.
Be cautious when washing and conditioning hair, flip them to the front and rinse forward to avoid leaving shampoo and conditioner residue on your back — and rinse your whole body thoroughly before stepping out of the shower. During summers, it's better to use lotions rather than creams on your back because they have less oil content and rely more on water to hydrate the skin, so they're less clogging. Use only non-comedogenic creams and lotions: these products are specifically formulated with ingredients that won't block pores.
And when it's time to apply sunscreen, choose one that is labeled "ultra-light" or "quick-dry" like La Roche Posay Anthelios 60 Ultra Light Sunscreen Fluid.
Choose Clothing Wisely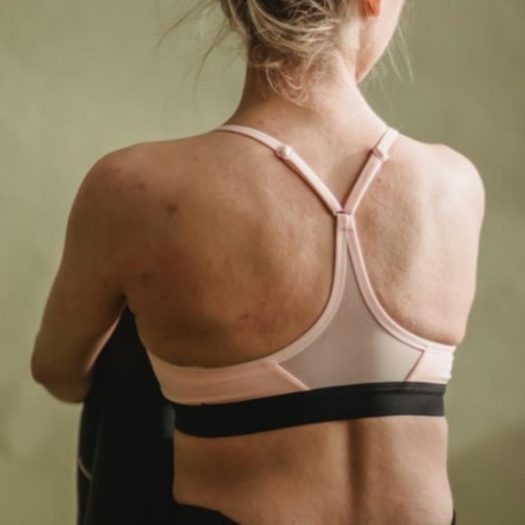 Certain types of clothing can trigger a breakout — and your workout clothes (plus the act of exercising) is a particularly perfect recipe. Also, tight clothing can push oils or bacteria deeper into pores, and the friction from tight-fitting workout clothes like sports bras or leggings can further irritate hair follicles and cause red bumps. Opt for breathable materials like cotton or moisture-wicking items if you suffer from bacne.
If that does'nt work, be sure to always shower after sweating. Running around afterward in sports bras or gym shirts is a big no-no.
Treatment

Mild to moderate back acne usually responds to over-the-counter (OTC) treatments. This includes benzoyl peroxide and mild exfoliants. Severe cases, including nodular and cystic back acne, require the care of a dermatologist. Prescription medicines are usually necessary to control this type of acne.
Back acne can be more than a cosmetic problem. The breakouts and possible scarring can cause emotional problems and self-consciousness. Effectively treating back acne early can help prevent these complications.