6. Sathumaavu Gingerbread Cookies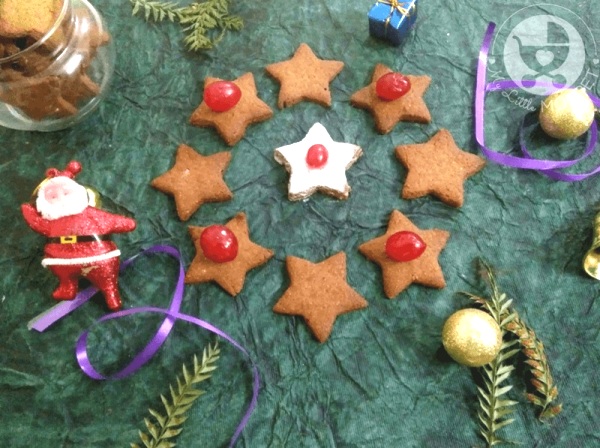 Ingredients:
1 cup sathumaavu/health mix powder
¼ cup jaggery powder (½ cup for sweeter cookies)
3 tablespoons olive oil
1 tablespoon water
¼ tsp cinnamon powder
¼ tsp clove powder
¼ tsp nutmeg powder
1 tsp ginger powder
¼ tsp baking powder
Pinch of salt
Instructions:
Sift the sathumaavu flour along with the spice powders, salt and baking powder 2-3 times.
In another bowl, whisk oil with jaggery powder and a tablespoon of water until smooth and lump free.
Mix the dry ingredients with the wet ingredients to form a tight dough. If the dough is too dry, use a few drops of water to loosen it up. If the dough is too sticky, add a little flour to bind it together.
Cover the dough in cling wrap and refrigerate for not longer than 10-15 minutes.
While the dough is in the fridge, preheat the oven at 180 degrees Celsius for 10-15 minutes.
Take out the dough and place it between 2 sheets of parchment paper.
Roll out the dough between the parchment till the dough is about ¼" thick.
Remove the top parchment paper and cut out cookies using cookie cutters of your choice.
Grease a baking pan with butter. Transfer the cookies to the pan, leaving enough space between them.
Bake the cookies at 180 degrees Celsius for 10 minutes per batch. They will be soft initially, but will harden as they cool.
Let the cookies to cool on a wire rack. Transfer the christmas cookies to an air tight container.
7. Fudgy Cocoa Brownies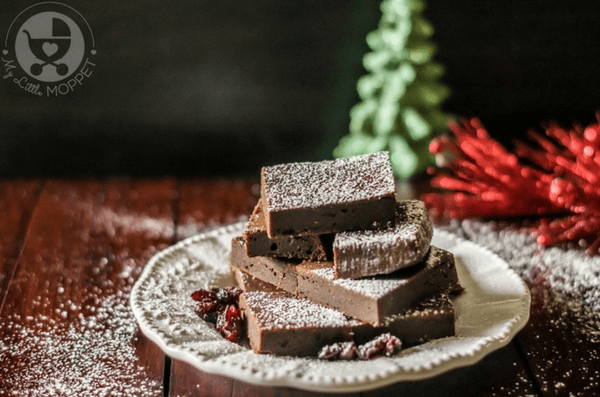 Ingredients:
1 cup whole wheat flour
¾ cup cocoa powder
A pinch of salt
3 large eggs
4 tablespoons unflavored cooking oil
2 tsp of pure vanilla extract
1 cup honey
¼ cup milk
¼ cup plain yogurt
Instructions:
Preheat the oven to 150 degrees Celsius. Grease a 9×9 square pan and line it with parchment paper.
In a large bowl, sift together the whole wheat flour, cocoa powder and salt. Keep aside.
In a blender or processor, blend the eggs, vanilla extract, oil, honey, milk and yogurt till smooth.
Add the blended wet mix into the dry flour-cocoa mix. Mix until just incorporated. Do not over mix.
Spread the batter into the prepared pan. Tap a few times gently to help the batter become uniform.
Bake at 300°F for 25 to 28 minutes or till the cake is done. Try the toothpick test but for brownies the toothpick may still have some wet crumbs.
Cool completely to room temperature in the pan. Once cool, lift out the parchment paper and slice into squares.