This season is all about homemade happiness, so here we bring you Celebrity Chef Christmas recipes to try and enjoy with family & friends .
Pooja Dhingra

Christmas is here. You should definitely try Pooja's Chocolate mayo cake, because It is. DELICIOUS.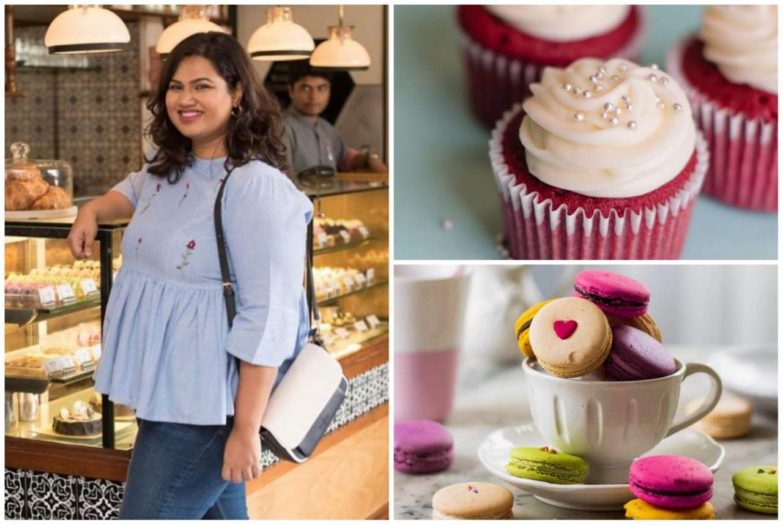 The recipe:

Chocolate Mayo Cake

Ingredients:
Flour​ ​​​​1 ½ cups ​
Caster Sugar ​​​​1 ¼ cup
Cocoa powder​​​​½ cup
Baking powder​​​ 1 ½ tsp
Salt​​​​​ a pinch
Hellmann's mayonnaise​​ 2 tbsp
Milk ​​​​​1 cup
Oil ​​​​​½ cup
Strawberries for decoration

Process:
Preheat oven to 165C
Sieve all the dry ingredients together in a bowl i.e Maida, caster sugar, cocoa powder, baking powder and salt.
In a separate bowl, whisk together mayonnaise, milk and oil.
Pour wet ingredients into the dry ingredients and whisk until well combined.
Pour the batter into a 6 inch ring.
Bake at 165C for 22-25 minutes or until a toothpick inserted in the center comes out clean. Garnish with
And that's it! Enjoy the yumminess!
Check out: https://www.instagram.com/p/CJDK4kgHx6N/
Chef Shivesh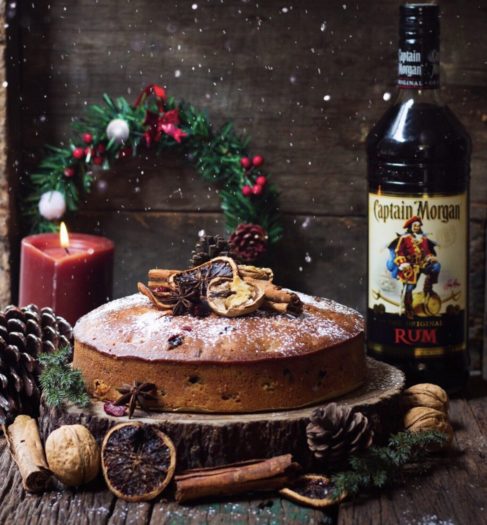 Christmas Special:
Rum Cake For Christmas

Ingredients
For fruits:
2 cups mixed dried fruits and nuts, roughly chopped
1 + ½ cup (360mL) orange juice
½ cup (113g) butter
150 mL Captain Morgan Original Rum
For cake batter :
2 cups (240g) flour
1 tsp (4g) baking powder
1 tsp (4g) cinnamon powder
½ tsp (2g) ginger powder
¼ tsp (1g) grated nutmeg
1 tbsp (6g) fresh orange zest
1 cup (226g) butter, softened
1 cup (200g) castor sugar
⅓ cup (67g) brown sugar
4 eggs

Instructions
Place the roughly chopped fruits and nuts in a bowl.
In a saucepan set over medium heat, bring the orange juice to a boil. Add butter and let it melt.
Set if off the heat and add Captain Morgan Original Rum. Mix well.
Pour the rum mixture over the fruits. Cling wrap it and let it sit overnight.
Next day, preheat the oven to 180C and line a 9" cake pan with parchment paper.
In a medium down, whisk flour, cinnamon, ginger powder, nutmeg and orange zest.
In another bowl, beat both sugars and butter until the mixture is light and fluffy.
Add eggs, one at a time and beat well after each addition.
Combine the wet and dry ingredients.
Mix in the rum soaked fruits along with the liquid.
Pour the batter into the prepared pan and bake at 180C for 40-50 minutes
Check out: https://www.instagram.com/p/CJDq50TB2Yg/