Navratras are here and the most fun part of the nine days other than the fasting, feasting, and festivities is the Dandiya Raas, which has become a huge event, especially amongst the new generation.
How to dress up for Dandiya?
People are more into trends and styles to dress up for dandiya these days. The main mantra to keep in mind while choosing a dress for the dandiya dance is "Go Loud or Go Home", low-back blouses for your saris, low waist lehengas, clashing loud colours, statement jewelry, and everything gaudy. Let the extravagant you drown in the mood of festivities.
Salwar Look For Dandiya
For all those who are most comfortable in salwar/ churidar suits, it's best to go with an easy-to-maintain and trendy silhouette as you don't want to spend your time adjusting your dandiya dress, Just wear it, forget it, and dance away the night. Tune it with some metallic jewelry for a dandiya dress, and you can also try and stay with oxidized jewelry.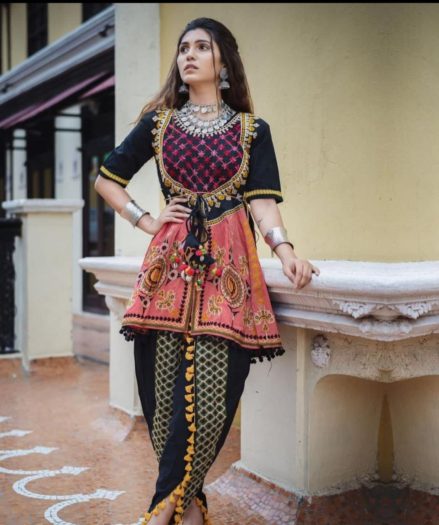 Lehnga Look For Dandiya
All the Lehnga Ladies can make a statement with potli bags, stacks of fancy bangles, and a contrasting necklace for your dandiya night dress. Make sure you deck up your dandiya sticks a little as well.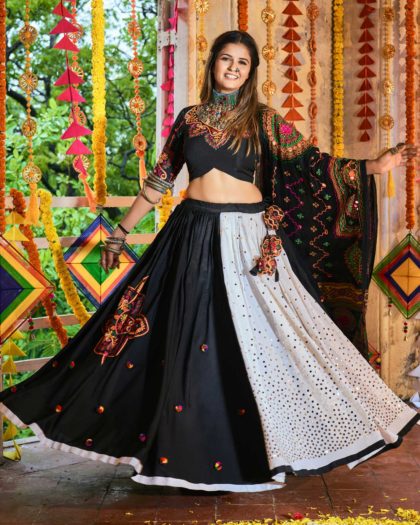 Saari Look For Navratri
The Comfy in Sari group can go with bright and loud colours for your dandiya rass dress. Though most of your friends would go with the same old bandhani work saris, make sure you stand out and wear something quirky yet traditional. Go with a chunky necklace and a chic clutch.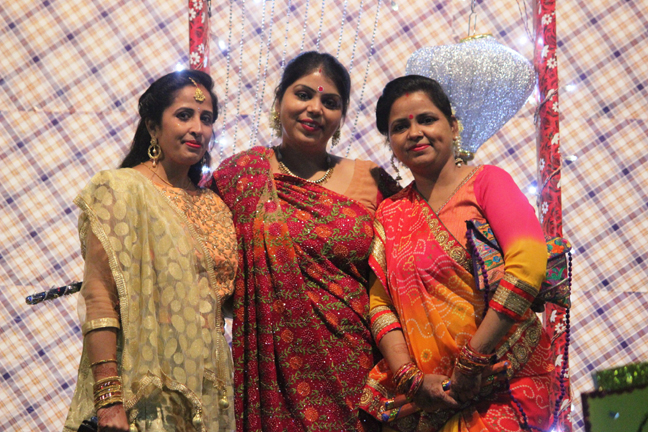 Added Accessories
Dandiya
Zing up the evening with decorated sticks but remember that the Garba dance itself does not need the sticks – it's more of a whirling activity with everyone clapping to the beats.
Hair-do
Play with a braid, bun, or pouf, and keep your hair fixed in place while your outfit does all the talking in grace.
Footwear
The soul of these events is to actually enjoy the night with loads of dancing, which means wearing high heels will invite unnecessary discomfort throughout. Choosing flats will be perfect, making the jutis and kolhapuris your best choice.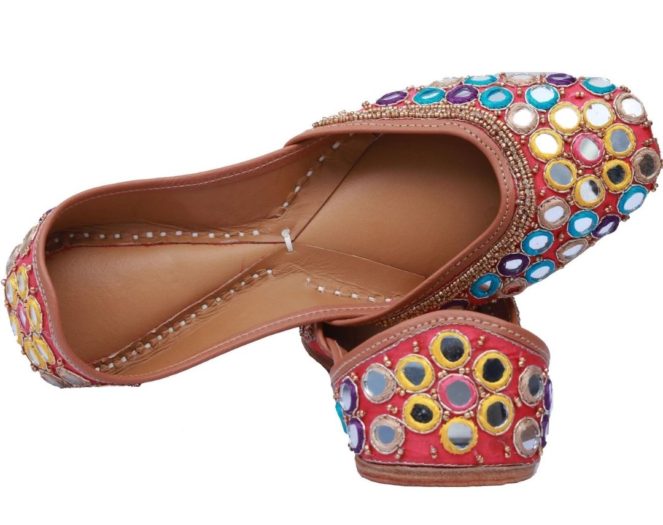 Opt for a flawless natural look
With a lot of dancing, the sweat may cause your makeup to pile up on your face and build ugly cakes. The best face put forward is the flawless natural look with a light base along the rocking smokey eye effect. If you still are a firm believer in the art of cosmetics, a waterproof kit can always be your savior.
Look your Best & Enjoy.