Opening your closet and getting dressed should be an elevating experience, not a frustrating part of your day. Irrespective of the number of pounds you weigh, your unabashed beauty deserves to be celebrated exactly the way you want.
To begin with, first of all, be confident in your own body. You have to own your curves and there will be no dearth of outfits that suit your body type.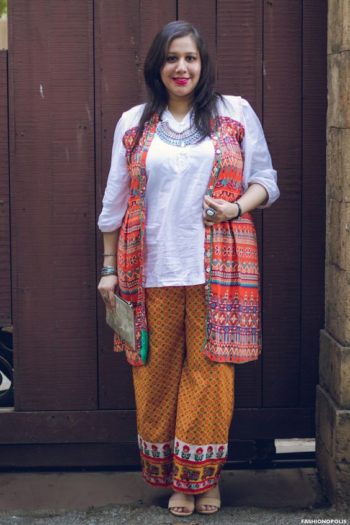 Suit your Size: Fashion Tips
Fabric Trick
Finding the right fabrics is key to feeling confident and fabulous. If you have curves, the goal is to highlight them in all the right ways. Flowing lightweight fabrics like georgette and satin conjure a slimming look by gliding seamlessly along your curves and allowing more room for movement. In other cases, Scuba, stretch crepe, and double-faced viscose are the fabrics that will contour your creases and hug your figure, making you look more streamlined. Stay away from bulky fabrics like velvet and heavy wool, which can appear shapeless. And if there are areas of concern, high-sheen fabrics are not the way to go. They attract the light and can sometimes make you appear bigger. Instead, opt for matte fabrics that play down these areas.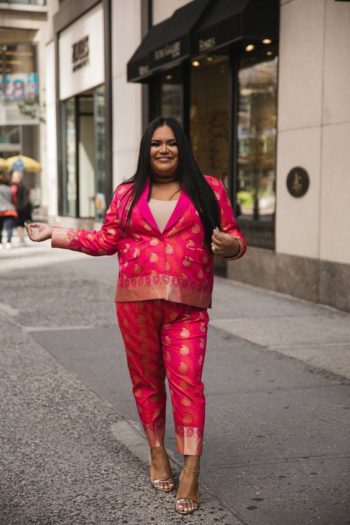 Don't Be Afraid of Colour
When it comes to plus-size fashion, it can be tempting to stick to all-black outfits in hopes of appearing slimmer. Hold on- Bright hues or bold prints can draw the eye to areas you want to emphasize, while seam details like darts can give your body shape and definition. So don't be afraid to play with colors and patterns because the right combination can create a stunning and confident look no matter what size you are!
Accentuate Your Waist
Being a plus-size woman can feel like an uphill battle. With weight gain often concentrated in the belly area, many women opt for looser, more forgiving clothing. However, belts can be a secret weapon for creating a flattering silhouette. If you have an hourglass shape or have lost definition in your midsection, a belt can quickly transform your look. You may have heard people say that an A-line gown or lehenga is the best way to hide your fat. But illusion panels can help you look slimmer in fitted silhouettes like a fishtail skirt as well. Investing in a few special belts can help you personalize your wardrobe and feel confident in your style choices.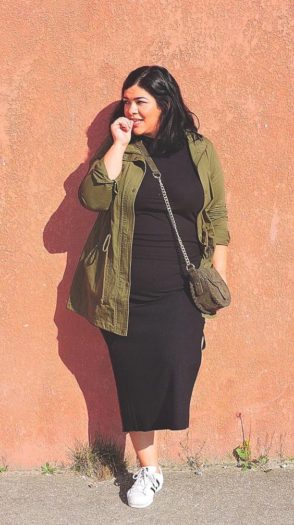 Neckline nitty-gritty
Ethnic attire with deep necklines like V and sweetheart styles are suitable for plus-size women because they draw attention away from the flab around the chin and neck while adding a touch of grace to your overall look.
Wear Your Size
It is easy to fall into the trap of wanting to cover up our curves in oversized, baggy clothing. However, this can often have the opposite effect and make us look even bigger than we actually are. On the other hand, squeezing into clothes that are too small can be equally unflattering. If you're on the lookout for plus-size fashion, it's essential to find pieces that fit you perfectly, showing off your feminine shape in all its glory. Don't be afraid to embrace your curves and experiment with different styles. With the right size and fit, you'll be amazed at how much more confident and beautiful you feel in your clothes.
Print power
Small prints are more in number and individually take up less surface area of the fabric concocting a slimming effect, especially around areas where the flabs tend to be more prominent. Steer clear of specific patterns and motifs like buttis and polka dots to avoid looking broader.
Bottoms game on
Compliment a tacky top with subtler bottoms to strike an equilibrium in the overall outfit and look falteringly slim. Since plus-size women tend to have a heavier torso region, wisely chosen bottoms create a slimming effect by diverting attention from that region toward the legs and the rest of the outfit.
Embrace Shapewear
Having proper undergarments can completely transform the way your body looks and feels. No more unsightly lines or bulges – opting for seamless lingerie ensures a smooth and flattering silhouette. And for those looking for a little extra support, Spanx is a game-changer. The right bra can also make a world of difference, especially when it comes to enhancing your décolletage.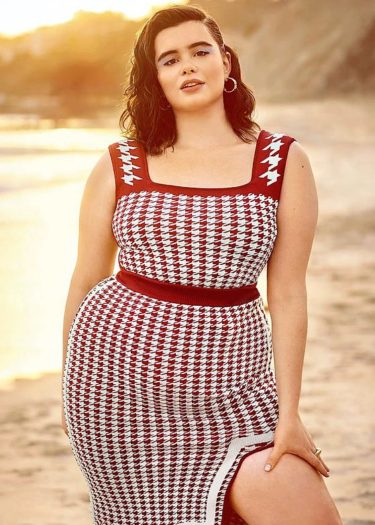 Flattering footwear
Consider footwear that elongates your legs and is easy on your feet. Opt for heels or wedges to create an illusion of your height or go for pointed-toe flats for a sleek and sophisticated look that complements your outfits.
Bank on accessories
Let your face do the talking with bold, statement accessories like earrings, necklaces, and maang-tikas to draw attention away from those extra pounds. Play with colours and designs that complement your outfit, showcasing your unique style.
For a plus-size woman, it's essential to find clothing that fits you well, accentuates your curves, and makes you feel confident. You don't have to follow any fashion rules or wear clothes that hide your body. Remember, feeling confident and comfortable is the key to looking good, no matter what size you are.