The Mrs India 2023 pageant (by Mrs India Inc) opened its doors to its first-ever pregnant contestant, Chloe Qureshi. Chloe Qureshi went on to create history with the pageant with her impeccable sense of maternity style. She won the People's Choice Mrs. India 2023 award. Born and brought up in Borivili, Chloe worked at Balaji Telefilms for 21 years and eventually left after serving as chief content officer. She has since then practiced Pranic Healing and Arhatic Yoga.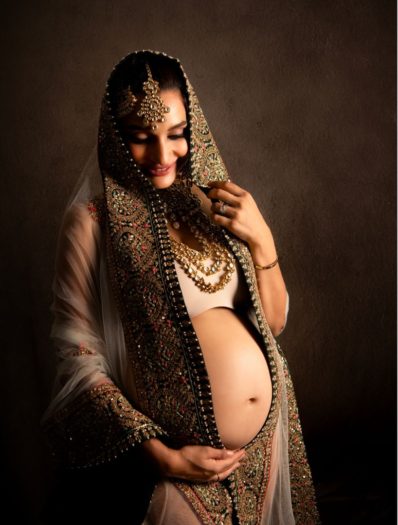 Her impeccable sense of maternity style showcases a powerful message of inclusivity and self-expression. Chloe's confidence and fashion choices serve as a reminder that true beauty knows no boundaries.
The Women Fitness team catches up with Chloe Qureshi, the winner of the People's Choice Mrs. India 2023 award, a wife, and mother of a 3-year-old daughter, with the second child due in September on her journey. Read on.
Namita Nayyar:
You are a multitalented star playing multiple roles of a content producer, creativepreneur, poet, home chef, pranic healer, traveler, restaurateur, and proud mother. Share more about your journey, and how did it all start.
Chloe Qureshi:
I have been a content producer and creativepreneur for the longest time I remember, I began my journey with Balaji Telefilms at the age of 16 when other girls were going to college I got the opportunity to learn the different attributes of television and filmmaking from the queen of television Ekta Kapoor, I learned everything from editing, shooting and how a show it put together.
Writing poems came up from being an introvert as a child. To share my thoughts I used to write poems Luckily got the opportunity to work with some renowned poets and hence upscale my poems and be better in my craft. Being a home chef and now a restaurateur it all comes down again from my childhood when every Sunday my dad used to get stuff from the market and my mum used to cook it so my passion for cooking began then and that led to me being a home chef and 2016 I opened my own restaurant in Mumbai we also did a traveling restaurant in Portugal.
In 2019 I became a mother and gave birth to my beautiful daughter. I gave a water water birth with the help of a midwife. So to sum up the journey has been beautiful from being a shy girl at 16 to growing up to becoming a Chief content officer of Balaji, and I would give all the credit to my parents and Ekta Kapoor my sister, mentor, and guide.