By Kejal Shah
Indian festive season is incomplete without sweet dishes and desserts. So now you can enjoy these Diwali sweets guilt-free with these delicious homemade easy and healthy sweets.
Nutty dates ladoo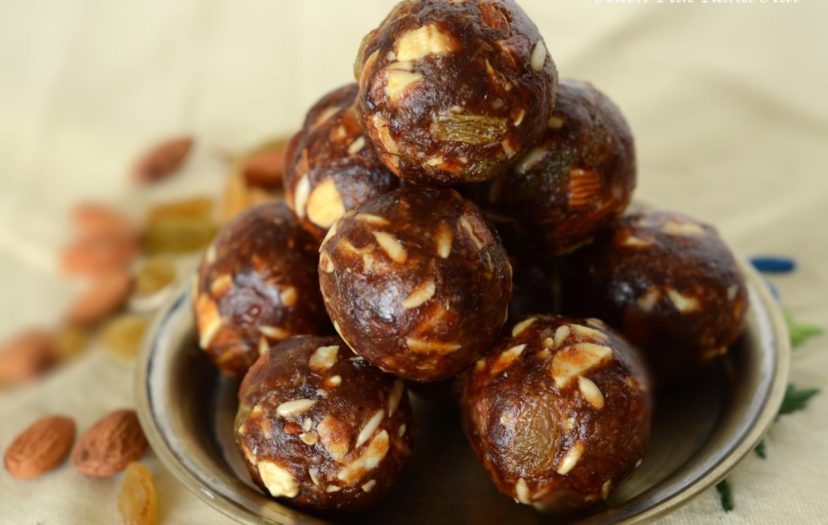 Ingredients
1 Tbsp Chopped Cashewnut
1/2 Cup Chopped Dates
1 Tbsp Chopped Pista
1 Tbsp Chopped Walnut
1 Tbsp Chopped Almond
1 Tbsp Poppy Seeds
1 Tbsp Clarified Butter (Ghee)
Method
Pre Preparation
Grind dates into a paste
Preparation
Take a pan and heat ghee to add khas khas, allow it to crackle and remove it from the flame
Then add ghee, chopped walnut, chopped almond, chopped pista, chopped cashewnut.
Roast till golden brown
Remove in a bowl
In a bowl add ground dates, roasted poppy seeds, and roasted nuts. Mix well
Make ladoo
Serve and enjoy.
Healthy bites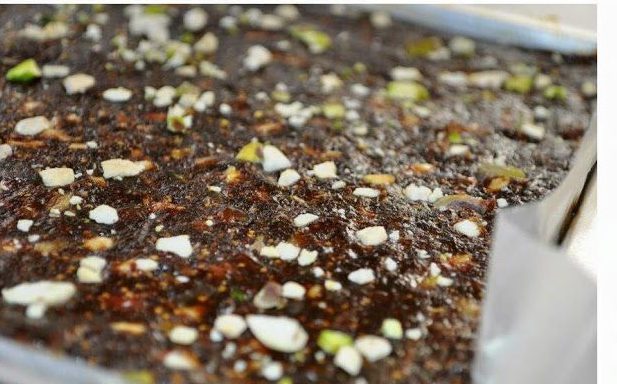 Ingredients
½ Cup Cow Milk
4 No. Dates
1 Tbsp Khoa
½ Tbsp Sugar
1 Tsp Almond (Chopped)
1 Tsp Cashewnut (Chopped)
½ Tbsp Clarified Butter
Method
Pre Preparation
Soak dates in hot water and make a smooth paste
Preparation
Take a thick bottomed pan and heat it on a low flame
Add clarified butter, and dates paste and mix it well
Add cow milk stirring it continuously
Add khoa, and sugar and let it simmer to half its consistency
Add chopped almond and chopped cashew nuts.
Mix well till it starts to leave the pan and come together as a mixture
On a plate spread little ghee and flatten the mixture with your hand. Cut it into square pieces and serve.
Protein Dhamal ladoo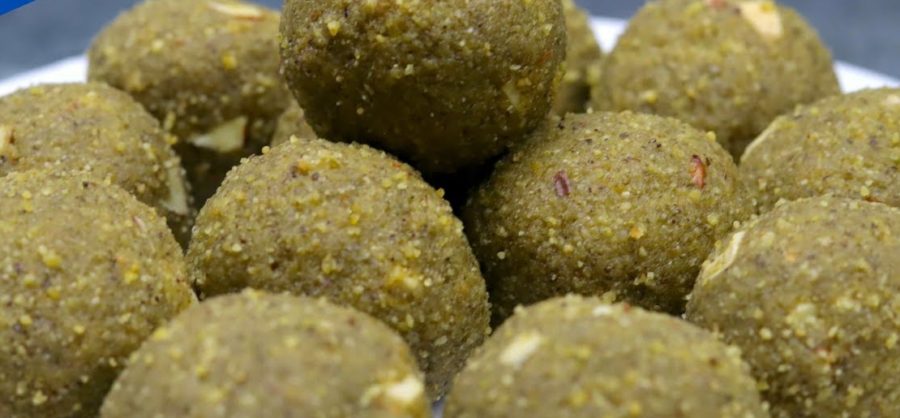 Ingredients
¼ Cup Green Gram Dal
1 Tsp Almond(Chopped)
3 Tbsp jaggery Powder
¼ Tsp Green Cardamom Powder
1.5 Tbsp Clarified Butter
Method
Preparation
Dry roast green gram dal in a pan and blend it into a powder
In a Kadai, heat clarified butter
Add the roasted moong dal powder and mix it well with the ghee. Take it out in a bowl
Add green cardamom powder, powdered jaggery
Mix it well
Make ladoos and serve them on a plate.