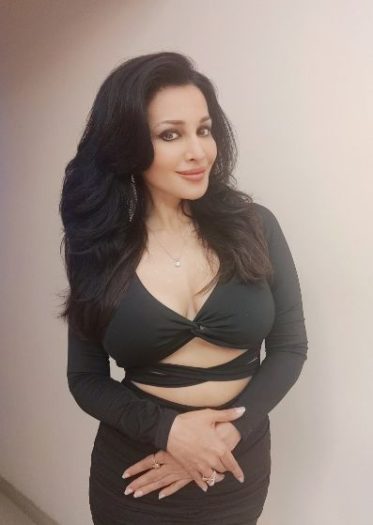 Namita Nayyar:
You have been part of various web series, do you feel that OTT is now the big thing
Flora Saini
So yes, I've been a part of lots of the series. And I know that OTT, the next big thing because we already have a Filmfare OTT. And I think, especially in the lockdown lot of people they had seen on the movies they had seen on the serials, the only thing left was web which was new content different, which was never served to the audience's till now and it is just gotten better and better. And I'm so happy, like my thanks to the audience to have loved different types of Storytelling, different actors telling the story. And we have woken up to the fact that content is king.
Namita Nayyar:
Women Fitness India, talks about celebrity diets and fitness routines, do you follow any special diets? First thing you eat/drink in the morning?
Flora Saini
So anybody who knows me and I said this, in so many of my interviews that I was a fat kid in school. And I'm very, lazy when it comes to working out to some, you have to really push me. I love food, I'm Punjabi, and so I love food. I hate to work out, but I've always battled with my weight, all through my acting career finally about 4-5 years back, I started doing keto as a fad diet, but I didn't realize that how much is going to help me? And it has because I have a PCOS problem, and keto helped my PCOS. And this is a topic that I feel very, very passionately about. I have tried to tell a lot of people I cook my keto recipes it is one diet, which gives you the key to deserts I have had keto ice creams, tiramisu, and rasmalai you name it, and I've had it. And also without working out not that I say people should not work out because of their muscles, need to be strong around your bones. So that only happens when you lift the weight, or you do some kind of physical activity. There's better blood circulation.
And the first thing that I eat or drink in the morning, I have apple cider vinegar first thing in the morning. That's what I have with turmeric you need turmeric, given the times we're living in.