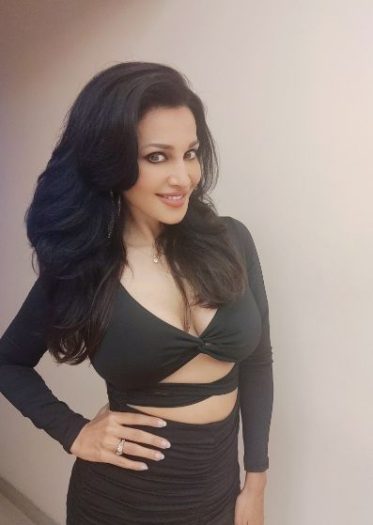 Namita Nayyar:
What comprises your fitness regime, how do you manage it with your acting schedules?
Flora Saini:
So, as I mentioned earlier I am very lazy when it comes to working out, so this is what I do generally is just WALK, yes that's what I do in between shoots, on the set and even while on a phone, I just walk and talk, trust me it really helps me in keeping myself fit.
Namita Nayyar:
Besides physical fitness, mental wellbeing is also important what do you to keep up with your mental health
Flora Saini:
Yes, along with physical fitness, mental well-being is also very important during lockdown especially lot of people ask me, how do you keep yourself positive? So I told him, three rules
Firstly talk to your friends, you never know how is going through what and talking to someone obviously makes you feel relaxed and makes you feel better, secondly eat something sweet, trust me this really helps especially an Indian sweet and lastly put on some music like Punjabi bhangra for that matter and dance your heart out, trust me you will feel better!
Namita Nayyar:
Social media is both a Boone and bane, you have a huge following of 1 million on social media, and how do you tackle the trolling and negativity
Flora Saini:
I just choose to ignore, mostly the trolling come from fake accounts, accounts with no Dps, and zero followers, so I rather choose to ignore them.
Namita Nayyar:
With 2022, around the corner, what are your goals and affirmations for the new year
Flora Saini:
My goal would be to just work more. I think nothing gives me more happiness.
Yeah, and maybe to travel, because that's something we've not been really able to do. Not really a goal but it would be on my wish list to travel, to get back to traveling in 2022.
Know More About Flora Saini
All Written Content Copyright © 2021 Women Fitness Org