Modak is considered to be the favourite sweet of the Hindu deity, Lord Ganesha. Ganesh Chaturthi puja usually concludes with an offering of 21 or 101 modaks to Ganesha as prasad.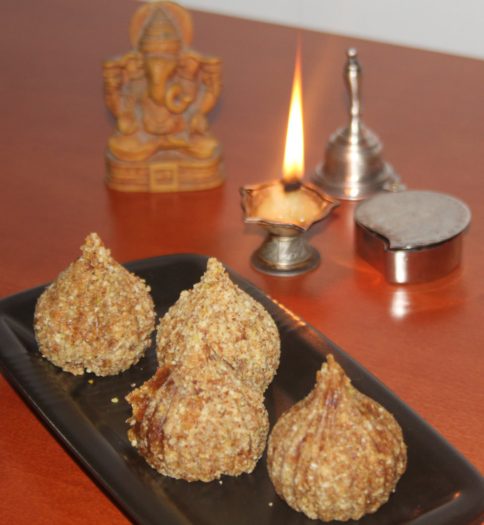 Modaks made with rice flour shells are often preferred for this purpose, although wheat shell versions are also used.
This time try to get the kids involed in making of no flame modaks to get them involved in the essence of the celebration. Do help them out.
No Flame Healthy Fruit Modak
Cooking Time: 15 min
Ingredients:
1 cup finely chopped seedless dates.
¼ cup chopped almonds/ grounded melon seeds
3 cashew nuts ( roughly grounded)
1/8 cup desiccated coconut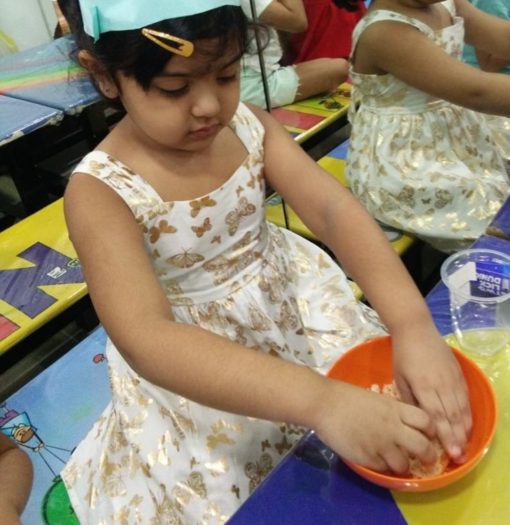 Method:
Combine all the ingredients in a mixing bowl & mix well.
Pinch out a small portion of the mix and make a round shape using your hands.
Place the ball in a modak mould and close it. Apply a little pressure and press the mix well from hole given at the bottom of the mould.
When you open the mould, you'll have a ready made modak.
If you do not have modak mould, you can use your hands to give them a modak shape or just leave it as balls. Make all the modak similarly.
Ganesh Chaturthi celebrations are incomplete without modak, and no flame dry fruit modak recipe for family, are nourshing and yummy! As dates act as a natural sweetener, no sugar is added to the modak.
This Ganesh Chaturthi make it kid Special. Let the first offering be to Lord Ganesha and then let everyone feast!
Happy Ganesh Chaturthi.