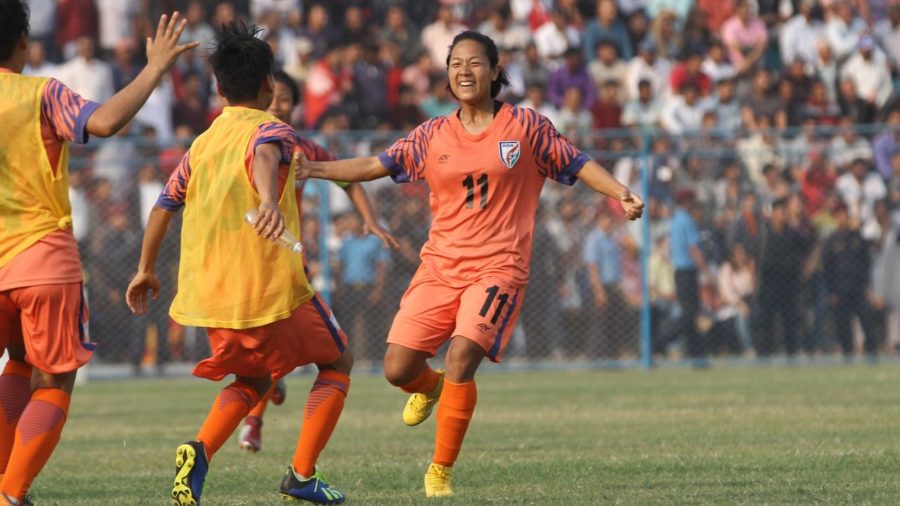 Ms. Namita Nayyar
What comprises your fitness regime? How do you manage your workout schedule in the current times?
Ms. Grace Dangmei
It has not changed much. In the morning I train daily for a couple of hours and the evening is kept free for weight training and band work. Sometimes when the time is right I go for evening treks or long walks
Ms. Namita Nayyar
Sugarplum Cakery is your brainchild that started in 2015. According to your top 5 must-try recipes or foods.
Ms. Grace Dangmei
I love eating food and most importantly I love the Manipuri cuisine. It is close to my heart and it is my comfort food. I love eating all the delicacies here. My favorite is Ironda (Chutney) made from Potatoes and Green vegetables. I like eating on the non-spicy side of things.
Protein is an unexcusable part of my diet. We have learned over the years how important it is to maintain balance. I also use pre-workout drinks which help every athlete a lot. The most important thing is to keep yourself hydrated all the time.
Ms. Namita Nayyar
Football is still seen as an upcoming sport in the Women's category, what are your thoughts on the same? Your favorite football player and inspiration
Ms. Grace Dangmei
Football is growing by leaps and bounce over the last few seasons. The IWL has started and it has brought up a major change in the way football is growing. There is a pathway that has been developed now to get into the national team which is an extremely good thing.
The AIFF has put in a lot of effort to get the womens football growing. The national team players have long training camps, which helps us train professionally year round and bonds the whole team together.
Next year for women's football is going to be epic as we host two world class tournaments in Asia Cup and the U-17 World Cup. This gives a massive boost. With such tournaments in place players are giving their 100% and they are being supported by their parents as well as they see a hope for the near future.
There as so many tournaments also being conducted at the youth level, U14, U-16 and U-19s, Inter districts and so on n so forth. This has given a great boost for participation and the womens player base has widened considerably which is a good sign for the future.
My favorite international player and inspiration are Megan Rapinoe. She is a star a legend. The more I read about her and watch her videos, she really inspires me a lot both on and off the field. She has had a fantastic career where she captained the side and was the torchbearer for women football. I really like her motivational speeches and leadership qualities. She has achieved so much. I also like her hair color.