By: Chef Reetu Uday Kugaji, Culinary Expert and Chef Consultant.
This year as we set out to celebrate the 75th Independence Day with great pride, zest, and zeal on 15th August 2021. Here are 4 must-try special recipes you must try.
People generally prefer preparing Tricolor foods, a few suggestions that I can give you is to prepare the below-mentioned dishes, Idlis as they are extremely healthy and easy to make, Biryani as it when consumed is a wholesome meal and kulfi so that you can have a dessert after consuming a hearty and an elaborate meal.
4 Independence Day Special Foods to Try
Tricolor Idlis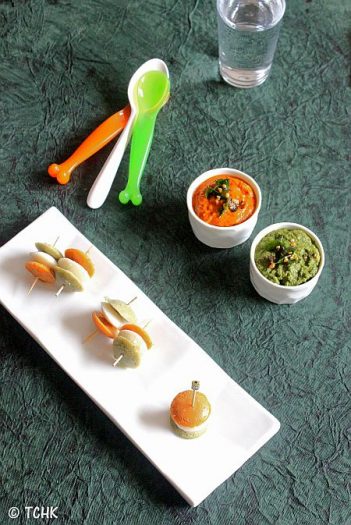 Tricolour Idlis are simple, easy, and healthy that one can consume not only during Breakfast but other times of the day too. Reetu adds "I am totally against using artificial colours and prefer natural colours present in fruits and vegetables."
For preparing the orange color idli you may add grated or puree of orange carrots and saffron, for the greener version you may add spinach puree or any green leafy vegetable as per your preference, and for the white ones, you need not add any vegetables, what you can do is add lightly toasted broken cashew nuts. You may prepare various kinds of coconut chutneys to accompany these idlis which are a powerhouse of health.
Tricolor Dhokla is also a great option & can be prepared with similar vegetables to impart the three colors to it.
Tricolor Biryani: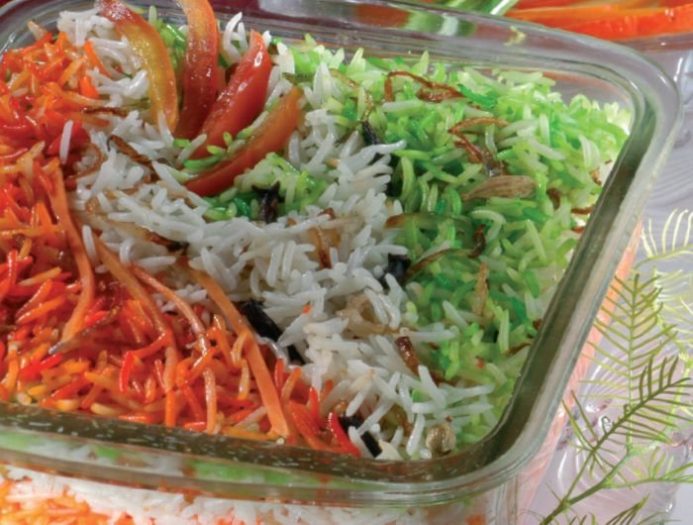 Fragrant rice can have 3 colour layers, one that is prepared with orange, tomatoes, the other with spinach, green moong sprouts, mint leaves or coriander leaves and the last one can be white with simply cooking fragrant rice drizzled with fresh cream and whole spices
Tricolor Kulfi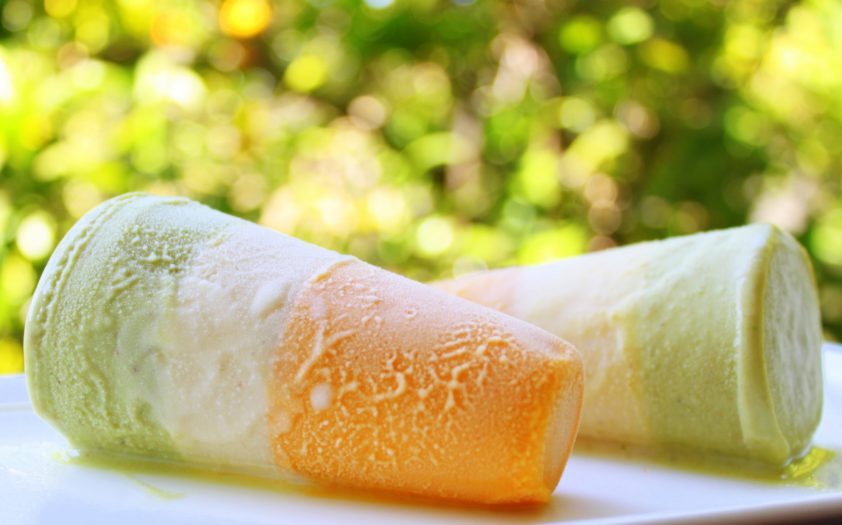 This heavenly treat is an immensely frozen dessert in India. Adored by almost all the people of different age groups, this popular dessert is prepared with full-fat milk, fresh cream, nuts, and as I am a huge fan of seasonal produce, I prefer using seasonal fruits/vegetables for giving it the Tricolour. For orange, I prefer using fresh orange pulp and saffron, for green I suggest using Avocado or Kiwi puree / or simply pistachio nut paste and for white, I prefer using Fresh Custard Apple Pulp. Also, I prefer preparing desserts that are sugar-free and have the natural sugars that are present in the fruits/vegetables.
There are ample healthy preparations for Tricolor preparations that one can be prepare, whether they are cooked, baked, or no-cook recipes too.
Our Culinary expert has a great input here "I feel one of the dishes can be tricolor and the others can be prepared of the different states of India. Try the preparations, especially the ones you don't belong to. For example, I belong to Punjab, I prefer cooking foods from various states along with some Punjabi dishes too."
Patoli (Patoleo)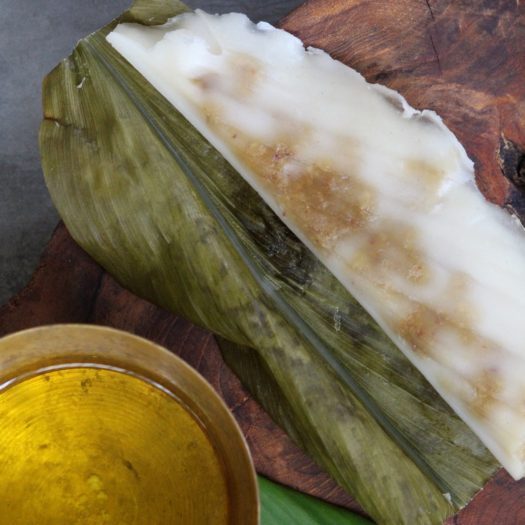 It was originally called Patoleo by the Hindu people, however, Goans pronounce it as Patoi and the East Indians call it Pan Mori or East Indian leaf cakes.
They are simple, aromatic, and full of flavors steamed turmeric leaf cakes coated with Goan red rice paste /batter of a thicker consistency and stuffed with Goan Jaggery (Pyramid Jaggery), coconut and cardamom powder.
They are usually consumed during /in Monsoon and 15th August. The art of making Patoleo requires lots of patience and precision.
A Happy Independence Day to you all!
For more exciting cooking tips, visit her: