Kaftans is used to mean "one-piece dress" and is best suited for hot summer days. The defining features of a kaftan are its long sleeves, often worn with heels given the length of the cut.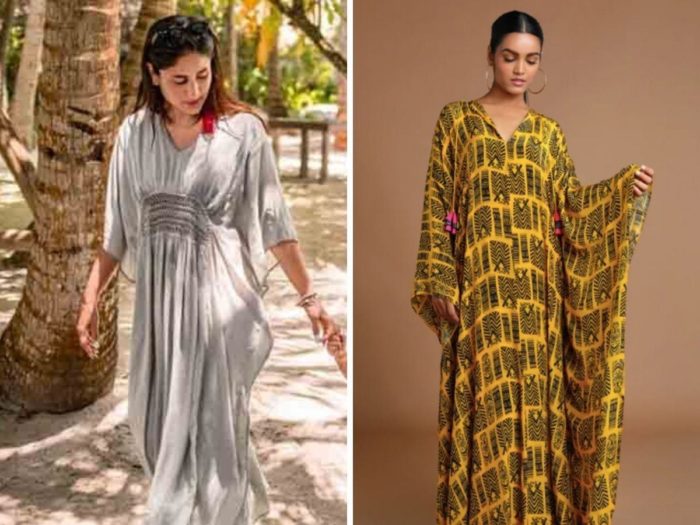 Elegant version of kaftan styles are reserved for special occasions and wedding celebrations, and are worn with great pride by all classes of society. In fact, true fashionistas head to their couturier for a hand-made dress that is often beaded and decorated with embroidery and using the finest fabrics that represent one's individual style. Worn by women all over the world even celebrities they are seen as the perfect garment for housewife hostesses, hippies, and the "jet set".
Kaftans: a Craze Among Celebrities
Recently, kaftans have started popping up on celebrity Instagrams. Celebrities from Sofia Coppola to Christina Hendricks are talking about their love of kaftans in interviews and hosting kaftan-themed parties. Chrissy Teigen wore a kaftan on the red carpet.
Indian actress Kareena Kapoor has made a 'kaftan series' on Instagram.
Actress Priyanka Chopra was seen walking about Cannes in 2019 with an upgraded version of kaftan. She wore a silk kaftan by Rick Owens with the cinched waist detailing and a white fedora. They are sported by Mallika Arora,Neena Gupta and many more.
Tips to Style a Kaftan: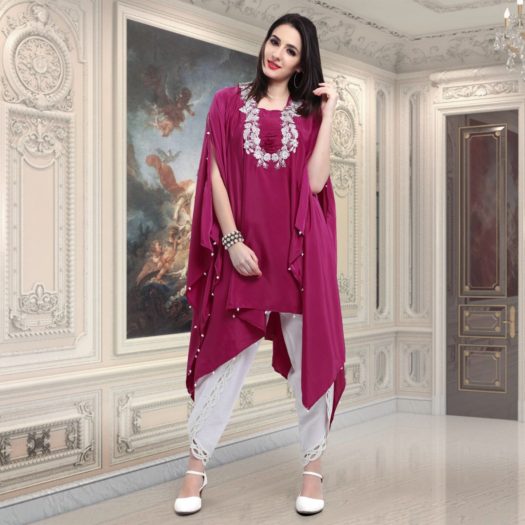 Wear your brightly-coloured kaftan with the beautiful safari/West Africa patterns with a matching head wrap and scarf (or even a straw hat!).
You can make your waist look tiny by cinching your kaftan in with a wide leather belt.
A silk or cotton kaftan top looks wonderful over shorts. Top it up with beads and achieve the perfect casual summer look. A medium-length, printed kaftan is much more preferred for a day in the office, especially when teamed up with a pair of leggings.
Kaftans are very comfortable and loose-fitted, which is why they are the perfect sleepwear and lounge-wear too. Just pick a pattern you like and make sure your item is made of a natural fabric like cotton so that your body is kept cool on hot days. Choose rayon, georgette, satin or silk for a more formal event, such as an evening party.
A pair of nude heels looks fantastic when teamed with a printed kaftan. The great thing about kaftans is that you can wear them with whatever shoe you wish, from wedge sandals to a pair of high heels, depending on the look you want to achieve.
Small purses and bags (for a casual look), as well as clutches (for an evening party or formal occasions) go well with it.
Best Suited for all body-types.